André Hababou

Early Auroville Architect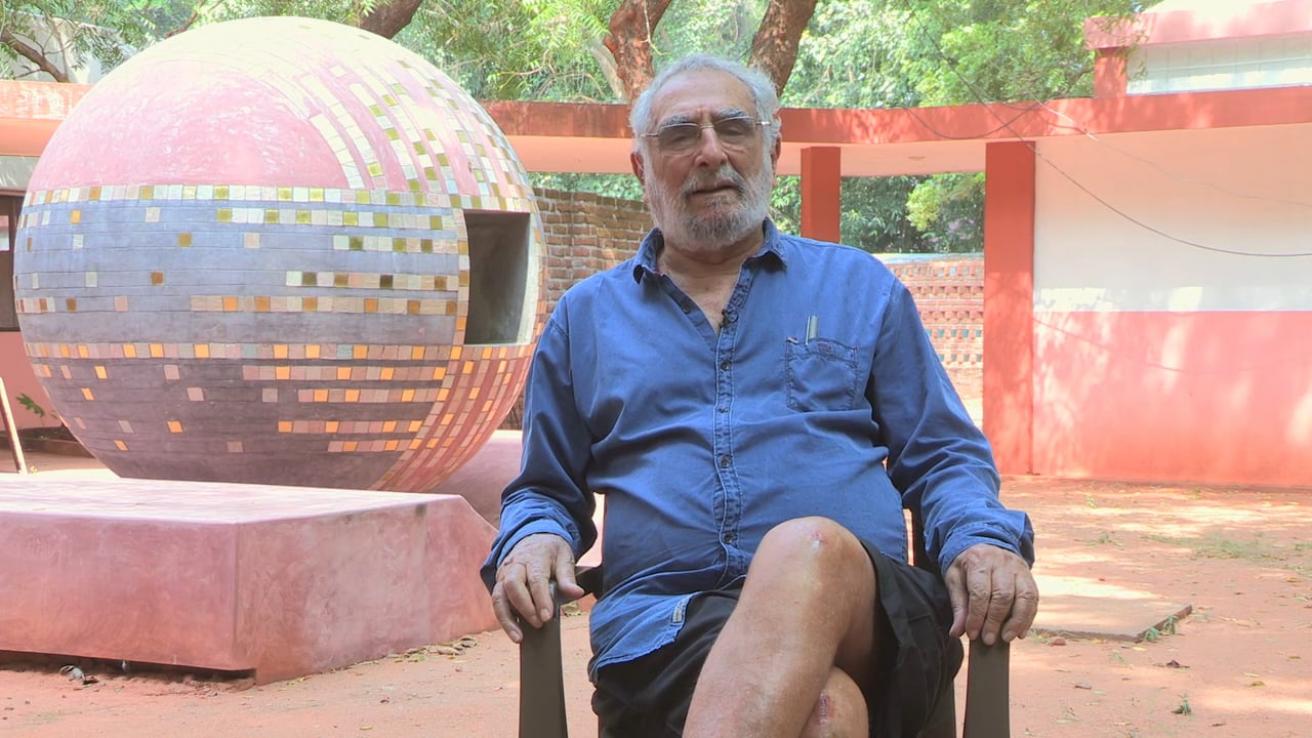 Andre Hababou, born in Tunisia in 1942, moved to France at the age of fourteen and attended the "Ecole des Beaux-Arts" in Aix en Provence. In this renowned school, he studied Arts and Architecture, but in 1964, discontent with the rigid education and the materialistic French lifestyle, he withdrew from school. He came to India in 1968. Andre worked under the guidance of Roger Anger, Chief Architect of the city of Auroville, the town envisioned by the Mother, in Tamil Nadu, India, and for the past 40 years, he has practiced architecture in and around Auroville creating numerous private residences, apartment buildings and commercial facilities. He is cited and published, most recently, in the journal Architecture + Design.
Early Days in Auroville
I did my training at 'Beaux Arts' in France, and came to Auroville in 1968 at the age of 26. Mother asked me to work with Roger Anger in the Office of Architecture, which I did for many years. It was a very special period for me, a time of grace.
The atmosphere was delightful, and very creative, thanks to the talents of Roger, who also had the power to bring all the people to work together, guided by the influence of the Mother.
At the time there were no disagreements amongst Aurovilians about the town, the zones, or the Matrimandir; whether to have discs, petals, etc. Mother was there, and everybody was at the right place doing the right thing. I learned a lot and attained a certain maturity. I am grateful to Roger and Mother.
Projects and Work
Centre for Research in Communication and Publication (CRCP), Fraternity;
Surrender community - a residential collective housing project;
the Pavilion of Tibetan Culture in the International Zone;
Shradhanjali & Auromode commercial units, both in the Industrial Zone;
the school at New Creation.
I try to express beauty and harmony, which is automatically linked with functionality.
When I came to Auroville, everything was new here. We didn't have any experience about the climate for instance. The materials for building were very poor. Slowly, after committing many mistakes, we progressed. Personally, I progressed most when I started working with models in 3 dimensions.
Get in Touch
Contact Sindhuja: +91 9655964066 for any doubts/ queries.
Write to us