Last updated: 27 Dec, 2022
Upasana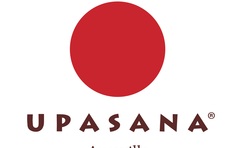 Designing Social Enterprises
Overview
Born out of the integral yoga of Uma Prajapati as a community driven design enterprise focused on fabric and fashion. Upasana has pioneered and grown Design Democracy in its work ethic as an expression of self rather than from the prism of vanity and beauty. It has for its outlook "Beautiful design" was not the goal, as Prajapati says but to work with what is available and to impact lives.
Upasana has for its mission to create conscious sustainable fashion whereby the environmental cost can be controlled and not passed on to the future generations. For them, design is creative and problem solving. Looking at social issues as a space to exercise for change. Leading to the birth of multiple social enterprises across the spectrum of society.
Tsunamika
· Building Icon for resilient ecology
· Love story for Ocean (water) invoking the child within.
· Made by fisher women since 2004
· Satellite activities for clean ocean from UN - India entry
WE - conscious collective
· Collective branding for conscious product across food - clothing - life style
· Sharing WE as project during COVID
Ma-hom
· Collective housing for volunteers
· Future housing in Auroville will be a game changer!
· It will be radically different, prefinanced, beautiful, fast, affordable and good quality
· Building a unit for 100 volunteers as community living
Small Steps
EMPOWERING WOMEN
What can a little bag do?
· Every single bag can provide a meaningful job to women who are empowering themselves
· Every single bag can educate a whole family about environmental issues
· It is not only about making a better world
· It is also about changing ourselves, learning new values, taking responsibility, loving our mother earth.
· It is our love in action
https://www.instagram.com/upasana.in/
https://www.youtube.com/watch?v=Dqh5Ho-4BQ0
Rohini movie https://youtu.be/G-K2RXSarOM
<iframe width="560" height="315" src="https://www.youtube.com/embed/5bq7l8WeGws" title="YouTube video player" frameborder="0" allow="accelerometer; autoplay; clipboard-write; encrypted-media; gyroscope; picture-in-picture" allowfullscreen></iframe>
Enter the video url