Last updated: 29 Apr, 2021
Ellen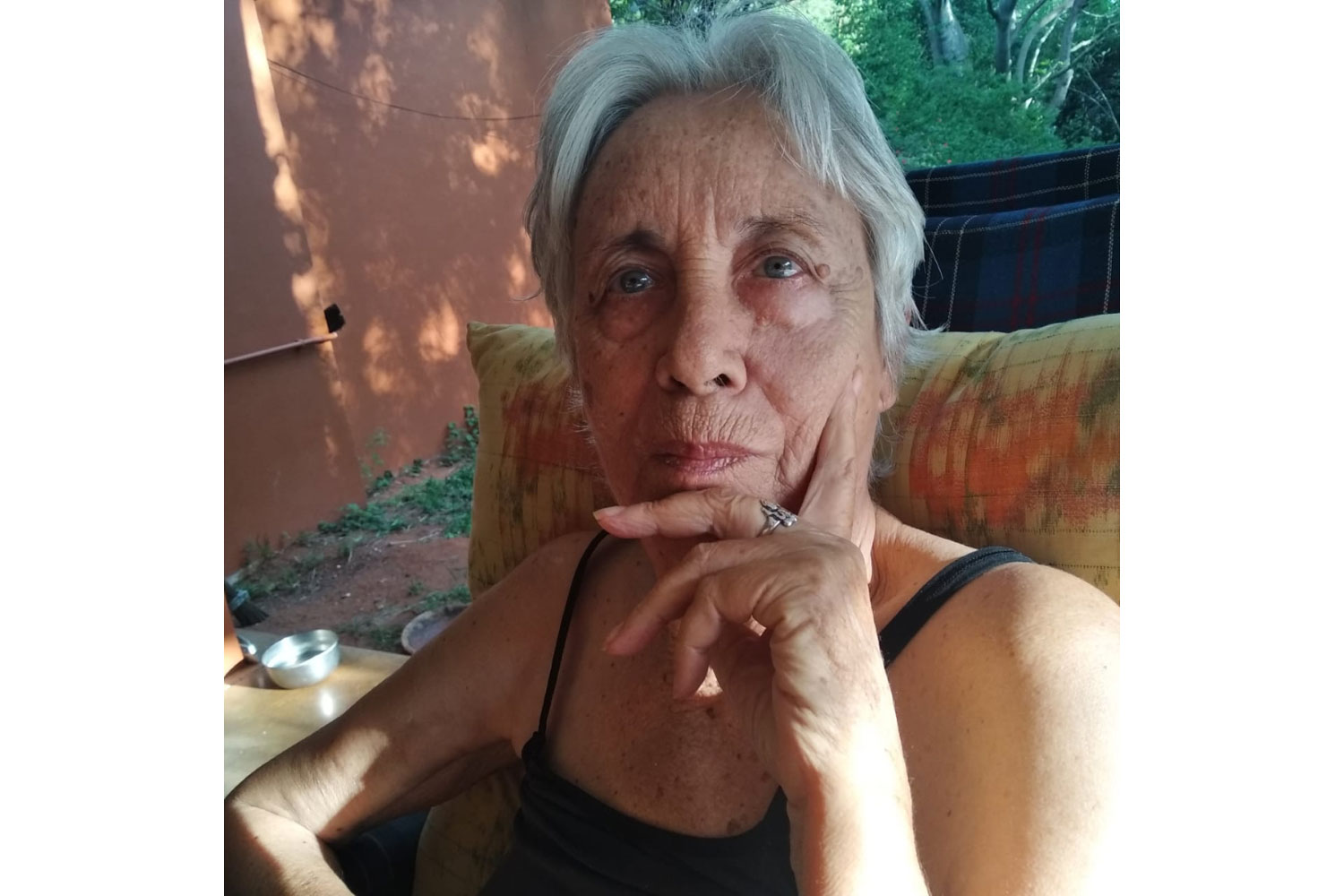 Ellen Eckelmann had an epileptic crisis on the 28th of March and two days later she left her body in her New Community home in Certitude. She was surrounded by her loved ones, her friends, the animals and bird song she loved so much. She was 79 and had been unwell since a motorcycle accident in June 2020.
Ellen born in Berlin, Germany, came to Auroville in 1981 and was involved in the difficult situation of Auroville at the time. She had an export unit, brand Cocoon, and supplied residents with a range of finely tailored clothing items, manufactured from her New Community tailoring workshop; after which she went into theatre production resulting in a varied collection of well executed performances by Aurovilians.
During that period, the large New Community building with its various rooms, was transformed into a guesthouse. In October 2020, a new unexpected project took place at New Community. Patricia, introduced by Miriam, her mentor at that time, suggested to help Ellen to enliven the place. The idea was to welcome Newcomers, offering them a space of listening and sharing, as a support to accompany them in their Newcomer process; benevolence, mutual help and openness were the qualities selected to explore in New Community. The project was born. Then Veronese completed the team, and the Housing Service gave it its stamp as a Newcomer Community. Rapidly, some Newcomers interested in this community way of living, moved into the apartments of New Community. Ellen, intensely grateful and happy with the idea, could now let go, but her health condition started to shift in another way. All the members of New Community gave time to support and care for her.
Despite her persistent state of fatigue and Alzheimer's, the relationship built with her was beautiful. We mutually supported each other; the new residents by our presence and care, and Ellen by her openness, her beauty, her inner light and unconditional love which she would, without fail, give us day after day. Her beauty and tenderness filled our hearts.
Ellen's remains were cremated at the Auroville Cremation Grounds in the late afternoon of Sunday 4 April. Our warmest condolences go out to daughter Miriam, (ex)husband Thomas and other good friends.
OM~
Add your recollections
If you would feel like, you can send us your recollections or photographs, so they can be added to the page in order to commemorate years of dedication to Auroville and its ideals.
This page has been published in order to create a space of remembrance for all of those who lived, struggled and enjoyed in Auroville, making a conscious effort to manifest the Dream of Human Unity that is in the process of emerging.
Honouring Participation: