Success Sanctuary
An Auroville Wildlife Sanctuary Area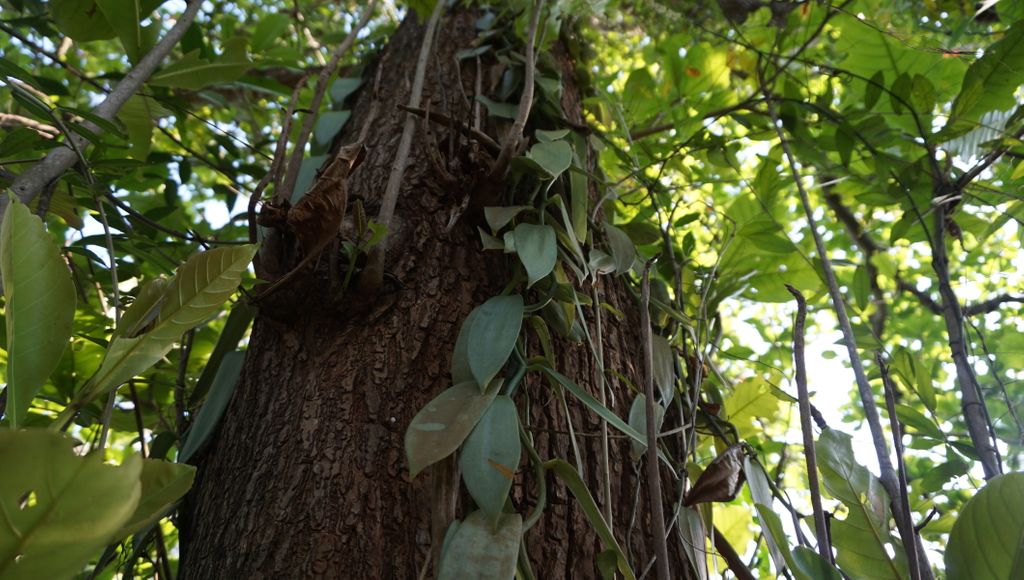 Success Sanctuary is an area of 170 acres of forest and canyon land – mostly to the north of the Forecomers canyon, with a protective buffer strip to the south – which has been identified as an Auroville wildlife sanctuary area. The area contains hundreds of indigenous plants, trees, animals, and birds, including endangered species such as the Great Horned Owl, Monitor Lizard, Indian Fox, Painted Bat, Civet Cat, Porcupine, and Jackals.
The Success Wildlife Forest Sanctuary is a beautiful and unique tropical forest preserve in the southern part of the Auroville Green Belt.
Peaceful Area
This peaceful refuge harbors some of the last remaining south Indian species of indigenous trees and plants. It is home to the endangered great horned owl and monitor lizard, as well as the Indian fox, painted bat, civet cat, jackal, and migrating hill monkeys.
Sprawling Forest
The Success area has been well stewarded over the past 30 years by staunch greenbelters from the Auroville community and has experienced a remarkable regeneration of its highly eroded canyon lands. It is becoming a lush dense sprawling forest and is one of the few rare dry tropical forest areas still remaining in south India.
Research
The sanctuary will have a core area where there will be no human interference. Surrounding the core area, there will be a managed forest where research will be carried out on plant species, growth patterns, etc., There will also be an outer ring reserved for outreach programmes involving nature walks and an environmental education component.
Nature Lovers and Environmentalists
The sanctuary is of interest not only to visitors who come to its quiet groves to commune with nature but also to botanists, ornithologists, geologists, zoologists, environmentalists, and nature lovers in general. Auroville has envisioned collaborative environmental study projects with Pondicherry University researchers, the French Institute, and ecology students coming from abroad. It is also an ideal site for children to discover the wonders of nature.
Youth
Youth are included to help with the planting and practical aspects of the work, and environmental education is an ongoing focus of the project.
In a nutshell, the project consists of:
The Success Sanctuary, to conserve and restore endangered tropical dry evergreen forest species and to foster and reintroduce plants and animal life that once lived in this area. Animal species include the endangered monitor lizard and the great horn owl, civet cats, jackals, fox, mongoose, and hundreds of species of migratory birds.
A botanical garden and herbarium to demonstrate the rich tropical Indian bio-diversity.
A tropical dry evergreen forest with indigenous species that grow in very few parts of the world.
A medicinal plant research center with research into traditional village medicinal practices.
An Environmental Outreach and Training Centre to share the work and beauty of environmental restoration with people of all ages, with special emphasis on village outreach in the Pondicherry bioregion.
Hands-on Approach
All of these projects demonstrate a hands-on approach to dealing with some of India's specific environmental problems. Auroville is an ideal location for this project, as it's a kind of international living and learning centre. The community receives an enormous number of official and informal visitors, including university students and institutional researchers from all over the world.