Sri Aurobindo Auditorium
Cultural Heart of Auroville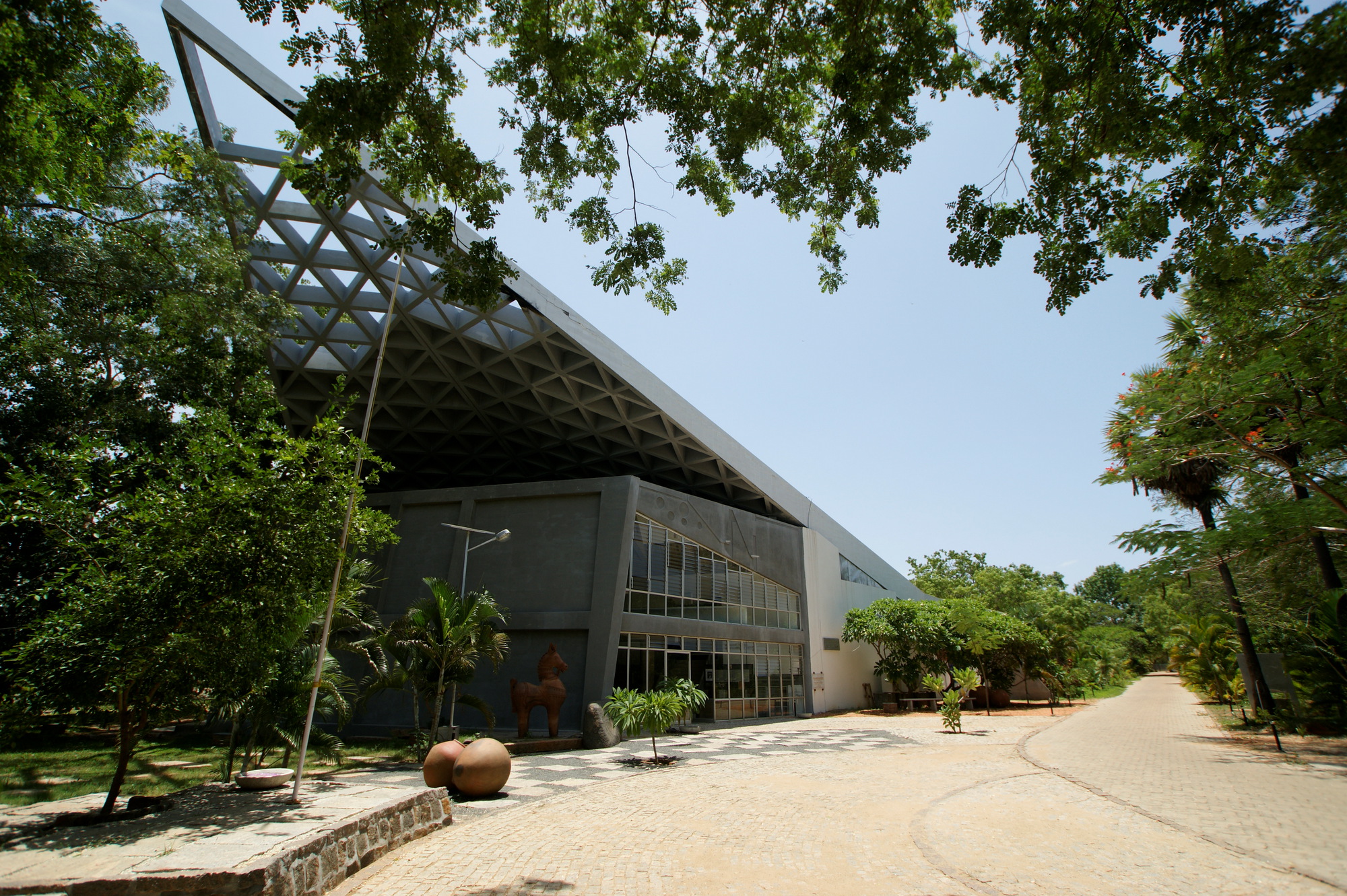 The Auditorium is an impressive structure with an iconic roof projection and a 650-seat auditorium that probably provides the largest theatre seating capacity in south India. Over the years it has been the scene of creative and innovative programmes plus workshops in music, dance, art and theatre. It has also served as a venue for national and international seminars and a centre for Indian and international films and film festivals. In fact, it has acted as the cultural heart of Auroville, and the main centre of the International Zone since it started functioning.
Architect: R. Chakrapani
Sri Aurobindo Auditorium is one of the activity centres of Bharat Nivas, the Pavilion of India. It strives to reflect Indian Culture in the light of Sri Aurobindo's vision as well as hosting many Cultural events of Auroville.
The Sri Aurobindo Auditorium team aims to host research-based performances of a high-level quality both by Auroville artists as well as national and international visiting artists.
It serves as a venue for National and International Conferences organized by the Bharat Nivas Group and other members of the Auroville community.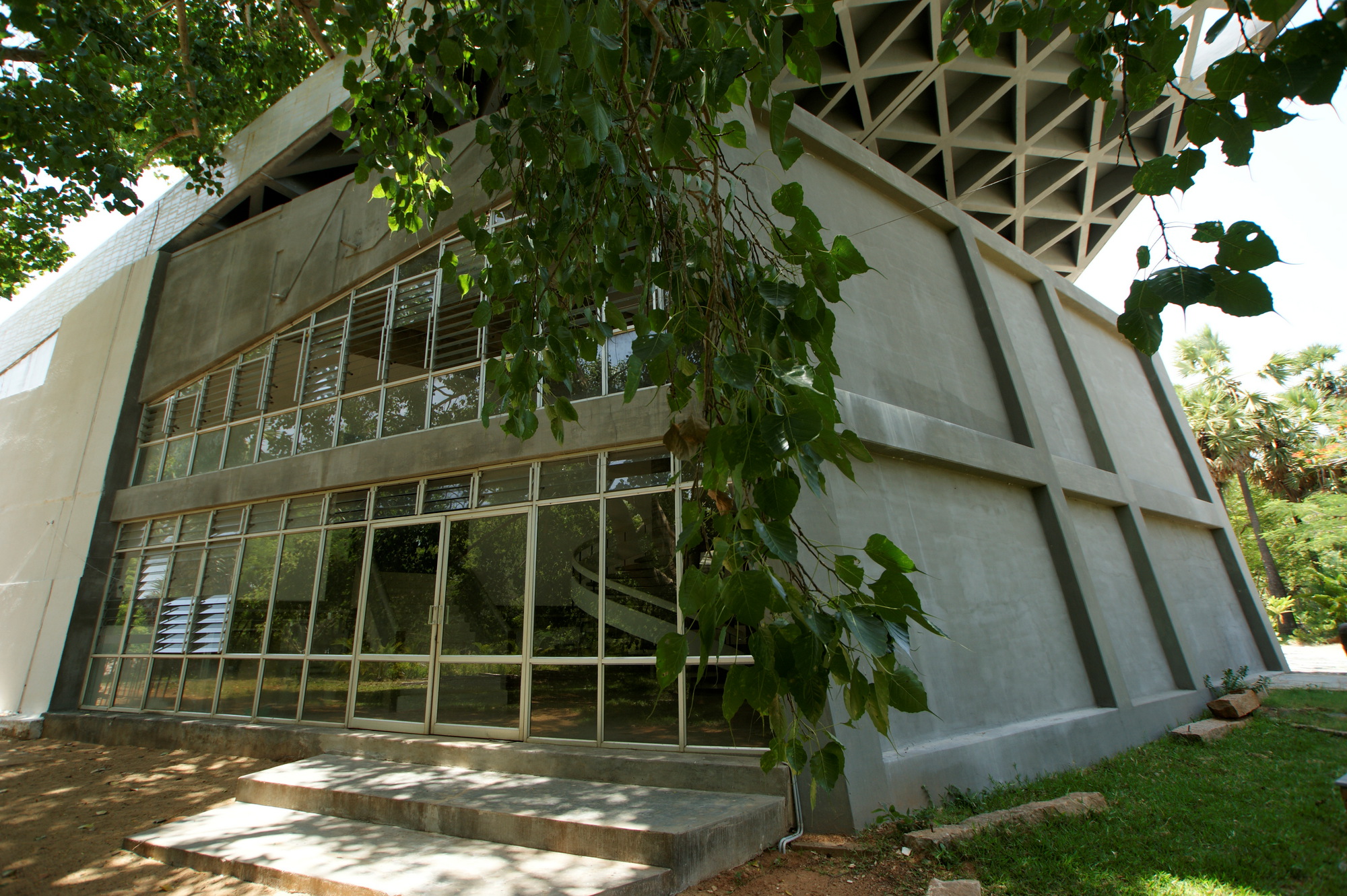 Performing Arts
Music recital (vocal and instrumental) such as Hindustani, Carnatic, Classical, Folk, Western classical and contemporary music.
Dance Performances by Artists, Contemporary and Traditional of India and abroad.
Theatre - Productions by Aurovilians as well as by visiting artists from India and abroad.
The above activities are managed by a support team which coordinates and organizes events not only for the Sri Aurobindo Auditorium but for other activity centres in the Bharat Nivas campus as well.
Frequency of usage - 150 days a year. Audience - average 400 per event.
The performances and events are free for the audience.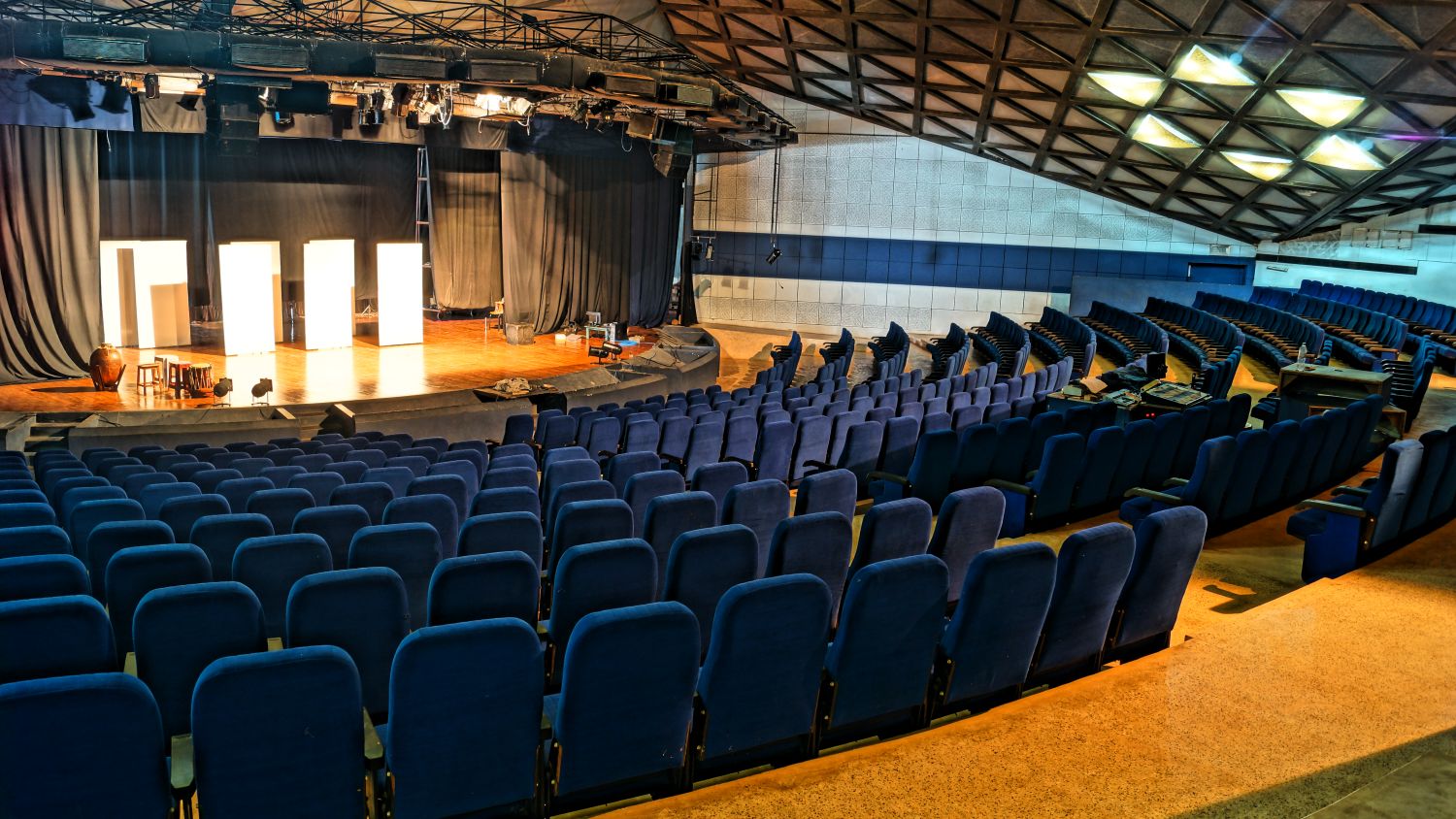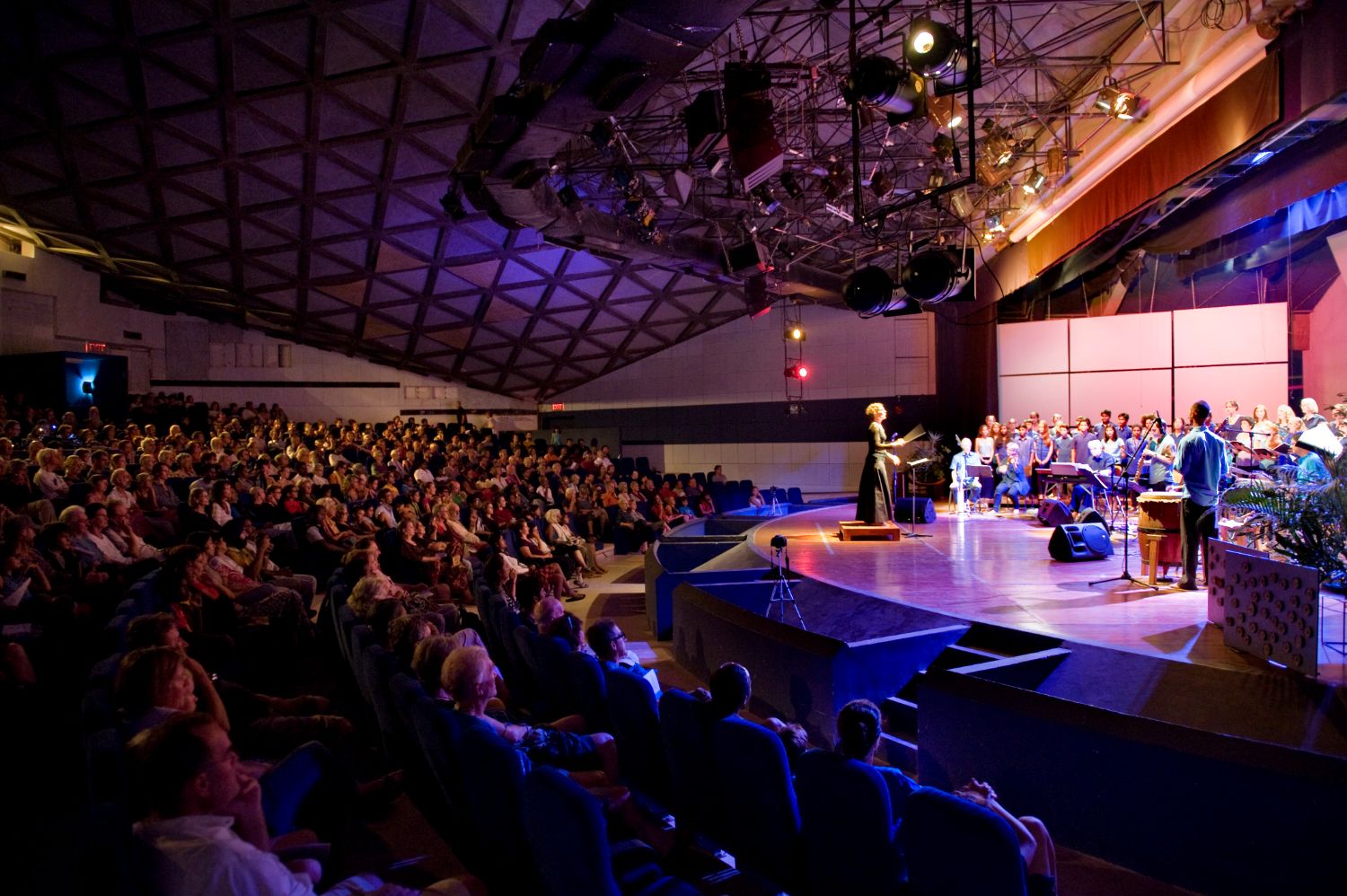 More Details
Facilities:
seating capacity: 544
well-equipped stage:
Dressing rooms
light, sound equipment
video projector, screen & props
air conditioning
generator backup
onsite technical crew support
Admin support staff
Activities:
music concerts
theatre
Dance
Musical shows
Multimedia dance-drama
seminars
cinema and film projections
conferences
Staff members:
Sai Suresh
Joy
Jean-Christophe
Tapas
Reach out to us using the contact information below for booking inquiries.