Last updated: 22 Apr, 2020
Savitri Bhavan: Programs Mars 2018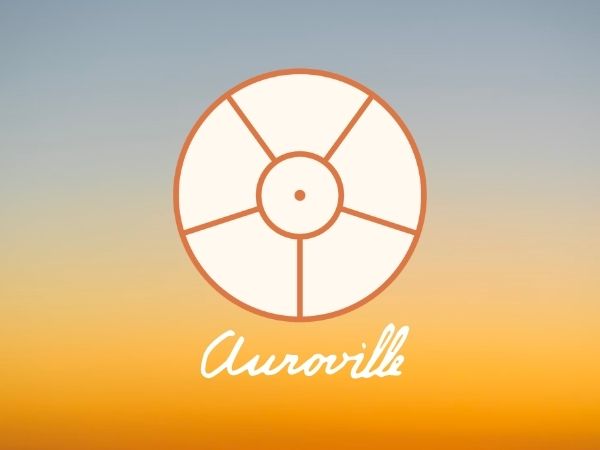 Savitri Bhavan situé dans la Zone Internationale d'Auroville offre un large éventail d'activités axées sur Savitri et le Yoga intégral.
S A V I T R I B H A V A N
Mars 2018
Expositions
Dans le corridor supérieur
Sri Aurobindo: A life sketch in photographs
Dans le Square Hall
Glimpses of the Mother: photographs and texts


Films
Lundi 18:30
5 mars: Auroville, The Golden Bond – Towards Human Unity
Film de Michèle Decoust et Auroville International, France, 2012. Durée : 53 min.
12 mars : Children of Auroville - Here and Now
Film de Doris et Francis, Auroville Video Productions, 2011. Durée : 58 min.
19 mars : Sri Aurobindo and The Mother: A New Yoga for Earth and Man
Une conversation vidéo par Dr. Alok Pandey à Greenville, Caroline du Sud, USA, 2016. Durée : 58 min.
26 mars : The Yoga of the Earth
Extraits du film 'About Savitri', produit par Savitri Bhavan en 2016
avec restauration audio et programmation par Holger. Durée : 32 min.


Activités Régulières
Dimanche 10.30–12.00 : Savitri Study Circle
Lundi & mardi 15.00-16.00 : Going Deep Within mené par Dr. Jai Singh
Mardi 9.00-12.00 : Introduction to Integral Yoga mené par Ashesh Joshi
Mardi, vendredi, samedi 16.00-17.00 : L'Agenda de Mère : écoute d'enregistrements avec Gangalakshmi
Mardi 17.00-18.00 : Let us learn Savitri Together, mené par Buvana en tamoul
Mardi 16.45-17.45 : Mudra-Chi mené par Anandi
Mardi 17.45-19.15 : OM Choir (see details below)
Mercredi 17.00-18.00 : Essays on the Gita mené par Shraddhavan
Jeudi 16.00-17.00 : The English of Savitri, mené par Shraddhavan
Vendredi 15.00-16.00 : Exploring the Bhagvad Gita, mené par Dr. Jai Singh
Vendredi 17.30-19.00 : Meditations with Hymns of the Rig Veda translated by Sri Aurobindo, mené par Nishtha
Samedi 5-6.30 pm: Satsang, mené par Ashesh Joshi
OM Choir
La voix qui chante au créateur Feu,
L'OM symbolisé, le grand Mot assentimental (Savitri p.310)
En 1961, la Mère a donné l'adesh à Narad pour faire descendre une nouvelle musique. Elle a dit qu'il fallait aller au-delà des mots et faire descendre la pure musique. Mère nous a dit de nous asseoir en cercle et de n'avoir aucune idée préconçue de ce que nous chanterions, mais de garder le silence et de laisser la musique descendre en nous. L'OM Choir aspire à faire descendre la Nouvelle Musique pour le Nouveau Monde dans un corps collectif. Nous ne chantons que OM, la Parole créative et effectuante, après avoir commencé avec des exercices d'échauffement et des vocalises. Narad travaillera avec nous pour faire descendre la Nouvelle Musique.
Rassemblement de la Pleine Lune
Jeudi 1er et samedi 31 mars 19.15-20.15 face à la statue de Sri Aurobindo
La Bibliothèque et la Bibliothèque Numérique sont désormais situées dans le Bâtiment Principal
La Salle de Lecture est ouverte du lundi au vendredi 9.00-16.30
La Bibliothèque Numérique est accessible sur demande
du lundi au samedi 9.00-16.00
Expositions, Bâtiment Principal et Bureau sont ouverts du lundi au samedi 9.00–17.00
Vous êtes tous les bienvenus