Savitri Bhavan
A Centre for Education of the Vision of Sri Aurobindo and the Mother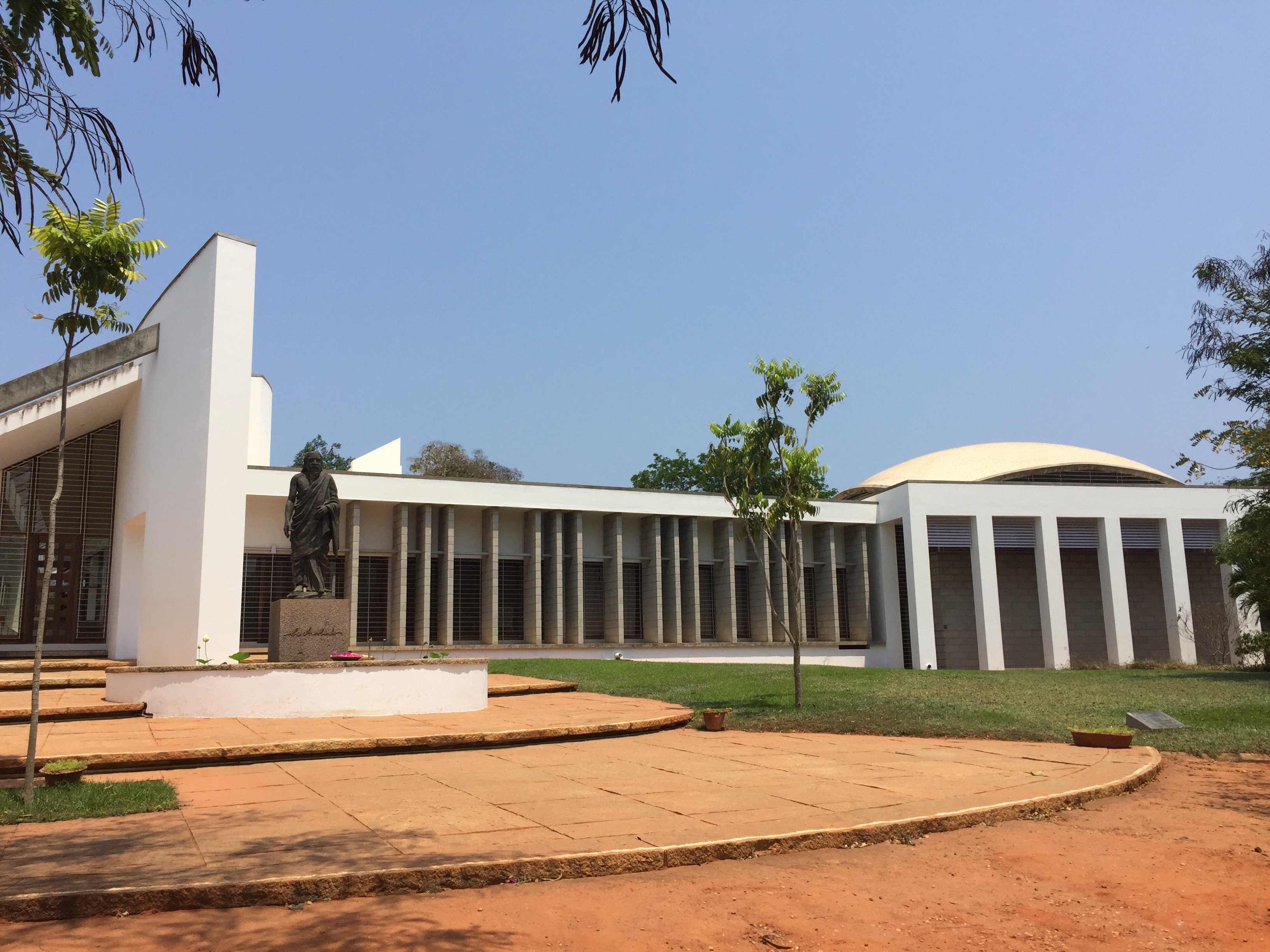 Situated in the International Zone between Bharat Nivas and Matrimandir, Savitri Bhavan is a centre of education based on the vision and teachings of Sri Aurobindo and the Mother. Its purpose is to gather all kinds of materials and activities that will foster knowledge and understanding of the lives, work and vision of Sri Aurobindo and the Mother and the aims and ideals of Auroville, and make them available to the interested general public.
Architect: Helmut Schmid
The Savitri Bhavan campus is located on the Crown, south of the Unity Pavilion. Its facilities have been developed on the basis of a Master Plan created in 1996. A small multipurpose building inaugurated in August 1999 currently houses a Reading Room and Digital Library. A large hall was opened in November 2004 and later integrated into the main building, which was inaugurated in 2008. The main building also contains a picture gallery dedicated to exhibiting the Meditations on Savitri paintings (prepared under the guidance of the Mother from 1961 to 1970 and entrusted to the Bhavan by the artist, Huta, in 2001), and an amphitheatre for gatherings and performances, as well as classrooms and offices for staff and researchers, but remains to be completed by the construction of an auditorium with multimedia facilities, to be known as the 'Sangam Hall'. A hostel to accommodate visiting researchers and students was inaugurated in 2012.
For more photos and information on the architecture, history and activities, see www.savitribhavan.org.