Satprem Maïni

Auroville Earth Institute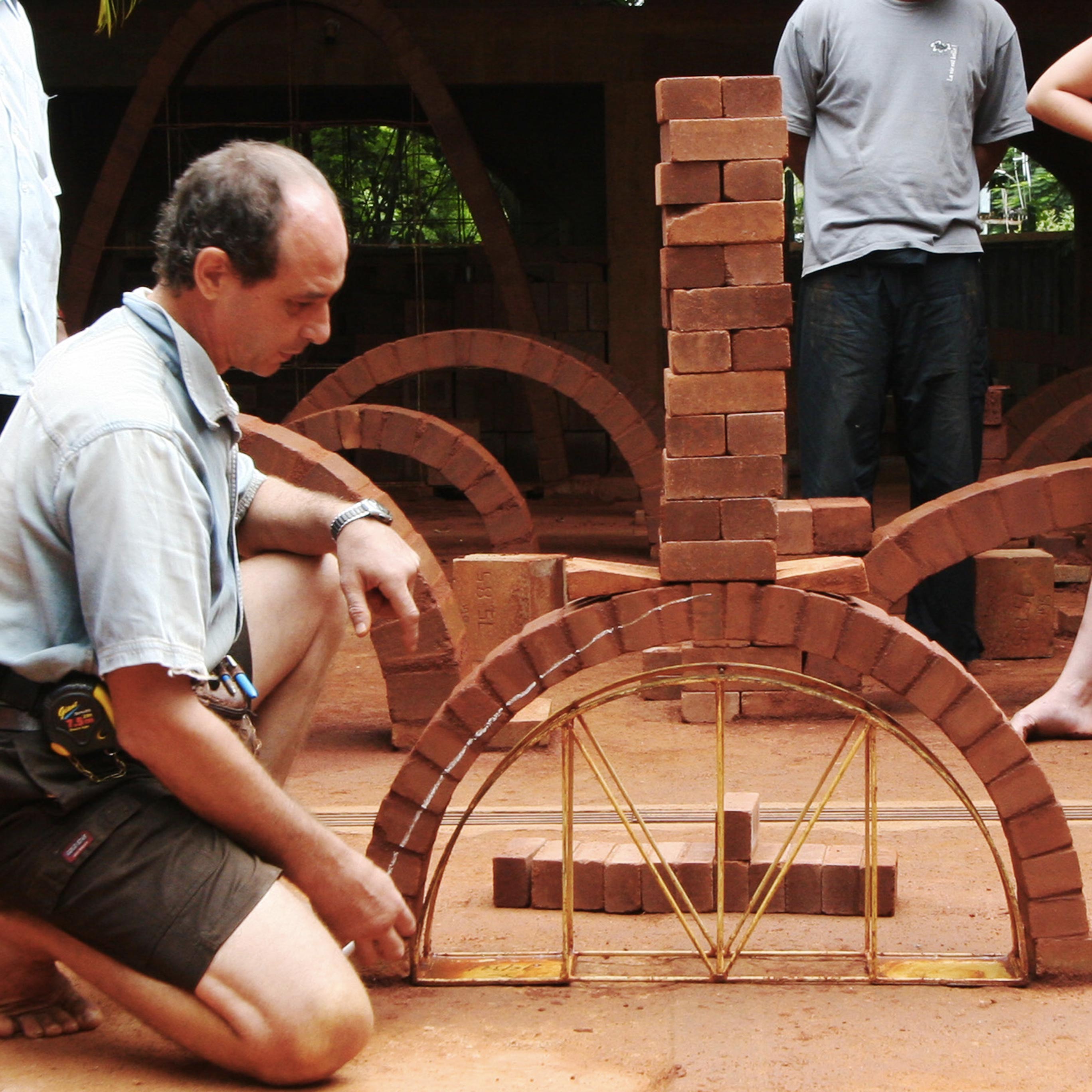 Satprem Maïni, French national born in Bône, Algeria, is the director, executive and soul of the Auroville Earth Institute. He works as an architect and builder, consultant, researcher, trainer and lecturer. He studied in France and holds a master's degree in architecture and a postgraduate master's degree in Earthen Architecture from CRAterre. Since 2000, he has been the representative for Asia of the UNESCO Chair "Earthen Architecture, Constructive Cultures and Sustainable Development". Since 1989, Satprem has trained more than 10,000 people from 79 countries. He has been active in 36 countries for consultation, lectures and workshops. He has built more than 30 projects in India, 3 projects abroad and has produced more than 22 publications. Under his leadership, the Earth Institute has won 11 national and 2 international awards, has educated several generations of young architects in India and abroad, and has become one of the global centers for excellence in earthen construction and research.
Date of joining Auroville: End of August 1989.
Background:
1985: Architect DPLG graduation at the School of Architecture of Lyon, France.
1988: Postgraduate Diploma in Earth Architecture at the School of Architecture of Grenoble, France.
2000 onwards: Representative for Asia of the UNESCO Chair in Earthen Architecture.
Contact: Earth Institute, Auroshilpam, Auroville 605101
Tel: 0413-2623064 or 2623330
e-mail: earthinstitute@auroville.org.in
Nature of Work
Description of the nature of your work?
Research and development of stabilised earth-based technologies and equipment for earth construction.
Management of the AV Earth Institute.
Dissemination of these technologies through publishing manuals and documents.
Conducting training courses on earth technologies and arches, vaults and domes. More than 9,800 people from 78 countries have been trained)
Giving consultancy within India and abroad.
Best works which express your vision?
Deepanam (former Mirramukhi) School, Auroville.
Vikas Community, Auroville.
The dome of the Dhyanalingam Temple for Lord Shiva, near Coimbatore, and the Pyramid Temple to Sri Karneshwara Nataraja, near Auroville.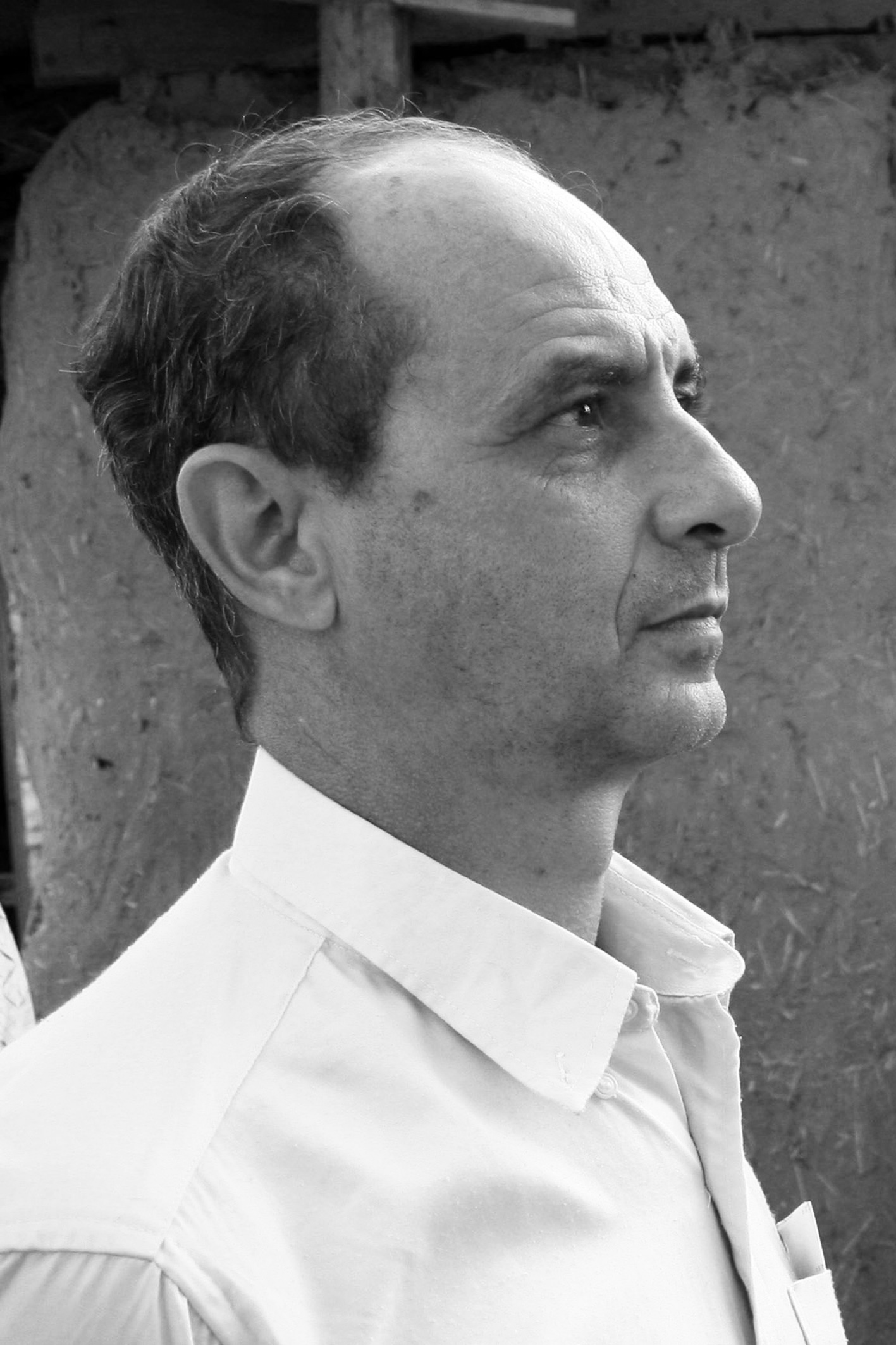 Evolution of Work
During my study of architecture I became interested in alternative building materials (such as second-hand wood) and also in the direct participation of people in the design and construction process. In 1986, participated in construction of the 'House of 24 hours', which was built at Grenoble, France. I also worked for one month with Sister Emmanuelle in the slums of Cairo, Egypt. In 1987, conducted a two-month training course and built a school in Somalia for UNESCO.
Also conducted a one-month training course and built a demonstration house in the Ivory Coast. In 1988, built the Exhibition Centre of the Royal Commission of Jubail and Yambu in Saudi Arabia. There followed a two-month training Realization working with rammed earth in Australia.
In 1989, conducted a one-month training course on compressed earth blocks in New Delhi. This was my first contact with India, during which I decided to join Auroville a few months later. I came to set up the former AVBC / Earth Unit, and built the Visitors Centre with Suhasini.
Between 1991 and 1997, designed and developed Vikas Community, Auroville. This project was a finalist for the 2000 World Habitat Award.
Between 1994 and 1995, built Mirramukhi (now Deepanam) School, Auroville. In 1996, built a demonstration project for UNCHS/Habitat at the 1996 City Summit in Istanbul in two weeks.
During 1997, was lecturing, by invitation, in earth and appropriate building technologies in Brazil for three months. In 1998, built with an 18-man team a disaster-resistant house at New Delhi in 66 hours.
In winter 1998-1999, directed the construction of the 22.16 metre diameter dome of the Dhyanalingam Temple near Coimbatore.
This dome of about 570 tons was built free-spanning in 9 weeks using unskilled labour. After the Gujarat earthquake in 2001, I spent nearly six months helping, at regular intervals, with the construction of several thousand houses and Community Centres, the construction of demonstration houses, and conducting various training programmes and evaluating the work of the Catholic Relief Services.
In winter 2003-2004 I was asked by the Development Authority of Riyadh, Saudi Arabia, to build a mosque in the heart of the city. This 435 sq.metre mosque was built in 7 weeks using about 75 semi-skilled masons and 150 unskilled labourers together with 5 assistants from the Auroville Earth Institute. In 2010 this project won first prize in "Prince Sultan Bin Salman Awards for Urban Heritage".
1998-2005 saw me involved in the construction of several vaults and domes of various shapes and spans for buildings in Auroville; cost effective houses; our training centre, etc.
After the tsunami of 2004, I was involved in the design of various projects for the reconstruction of affected areas and the construction of a tsunami house, the design of which won first prize in a national contest.
I signed for the Auroville Earth Institute a 'Memorandum of Understanding' for the construction of various Technology Demonstration Units in several districts of Tamil Nadu.
The first one was completed near Auroville at Bommaiyapalayam village, and acts as a community centre and office for the village. Another MoU was signed with UNDP in 2006 for continuation of transfer of technology.
2006 saw realisation of the nearby Sri Karneshwara Nataraja temple, which combines for the first time Egyptian culture and Hindu culture with a pyramid to house Lord Shiva Nataraja.
Inspiration Behind Work
My field leads me to work in various places around the world for the promotion of earth architecture and bringing awareness to people. I have worked in 36 countries up to now. What i seek to express through my work in general: to be a willing servitor of the Divine consciousness. In particular, to honour our Mother Earth by using its resources with a lot of respect and gratitude, and to help convey this message to the world; to get in touch with the Earth consciousness through matter.
Thirteen Awards Received
2010 - First prize for Al Medy Mosque built in Riyadh, Saudi Arabia, given by Prince Sultan Bin Salman Award For Urban Heritage, Al-Turath Foundation, Saudi Arabia.
2006 - 1st prize in All India design competition "Multi hazard resistant shelter". 2005 - First prize in the national competition "Hazard-resistant house design contest".
2000 - "India Gold Star Award" and gold medal, by FFI - Excellence Award for personal achievement in his field of work. -
"Glory of India Award" and gold medal, by FFI - Excellence Award for Great Achievement and exploit in his field of work.
1999 - National Vikas Jyoti Award, by WEDF - Excellence award for Individual Achievement for the growth of Indian economy.
Gold medal, by ITPO, for excellence in presentation for construction in 66 hours of a disaster-resistant house.
Bharat Excellence Award" and gold medal, and FFI - Excellence Award for "Outstanding leadership and extra-ordinary achievements in his field of work".
1998 - Bharthiya Nirman Ratan Award, by IEDRA - Excellence Award of Indian construction, for "Individual Outstanding Achievement and Nation Building". 1996 - Best Building Centre in India, by HUDCO, with the team of AV-BC for Outstanding Performance.
1995 - Best Building Centre in India, by HUDCO, with the team of AV-BC for Outstanding Performance.
1994 - Best Building Centre in India, by HUDCO, with the team of AV-BC for Outstanding Performance.
1992 - Hassan Fathy International Award for architecture for the poor given by Hassan Fathy Foundation. Also joint award with Suhasini Ayer for the Visitors Centre at Auroville.
Get in Touch
Earth Institute, Auroshilpam, Auroville 605101
Tel: 0413-2623064 or 2623330
Write to us