Piero & Gloria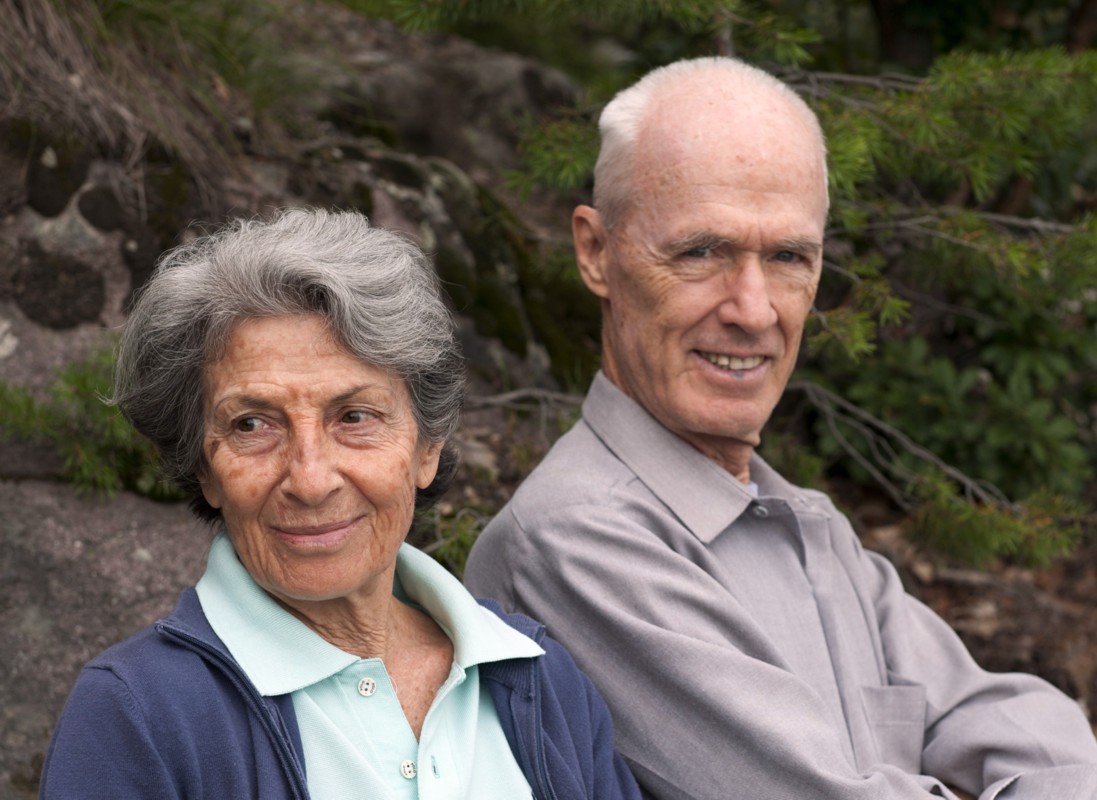 The more the years accumulate and consequently one can see things in a larger perspective, the more we have today the feeling that quality references for architecture are closely related to qualities attributed to human beings. We think here of qualities defined by adjectives like sober, honest, correct, in harmony with nature, simple, sincere, intelligent, amiable, bright, elegant, wise, solid, alive, dynamic. As designers and sadhaks we try to express these attributes through our work.
Background
WHEN DID YOU COME TO AUROVILLE?
We arrived in Auroville at the beginning of March 1968.
BACKGROUND, OR SOME INFO ON YOUR TRAINING
Qualified Architects from University of Florence (Italy)
Training in Finland (2 years)
Professional activity in Italy (6 years)
Teaching experience.
Matrimandir Construction
When we arrived here in 1968, visiting Golconde, in the Sri Aurobindo Ashram, we were struck by its beauty and fine detailing. The construction of this building was mostly done by ashramites and was directly followed by the Mother: for both of us this became a driving force and inspiration to offer ourself, with many other Aurovilians, for the construction of Matrimandir.
For more than 20 years, from 1971 onwards, Piero following the initial vision of Chief Architect Roger Anger, has designed, organized, overseen, rectified and solved all sort of problems and guided Aurovilians and local workers in the construction of Matrimandir, starting from the foundations to the erection of the powerful rib structure, the triangular space frame, the solar tracking system, until the Inner Chamber was finally completed in 1992 and the sun ray started to shine on the crystal globe.
Piero recounts: "For 21 years, from 1971 till 1992, I have dedicated my professional skills to the design and construction of Matrimandir.
My activities began simply as a site engineer, guiding unskilled, voluntary Aurovilians and local workers during the excavation and foundation stages.
Unexpectedly, however, my responsibilities became far more complex.
As architect with a background in structural engineering I found myself in a crucial position to help resolve a lot of structural and architectural issues, that, at the time, were still pending or vague.
I collaborated, other than with Roger, with a young engineer from the Structural Engineering Research Centre (S.E.R.C), Chennai, Mr. Santhanam, who was in charge of the static calculations of the Matrimandir. Successively, Roger Anger, the main architect of Matrimandir, remained absent from Auroville for 9 years, which left me in the sole position to decide and implement important advances in the design and construction of the Ramps, the Outer-cover and of the Inner Chamber.
Roger, then, returned in 1987, and resumed his role as the primary architect for the Matrimandir.
He agreed to leave to me the responsibility for the Inner Chamber, where I continued my work separately, following Mother vision, as I am explaining in my note below.
My work consisted of designing and constructing the solar tracking system (Heliostat), choosing and purchasing the marble for the walls and the doors, procuring and installing the columns, acquiring and setting up the crystal globe, laying out Mother and Sri Aurobindo's symbols and installing the carpet and the air conditioning systems. All of these activities were finally accomplished in 1992."
Note about the architectural design of the Inner Chamber:
The Mother recorded with great precision Her vision of the Inner Chamber. Abstracts of Her conversations on Matrimandir were available from 1975 onward. The full transcription of the four conversations on Matrimandir, was later published in "Mother's Agenda, Vol.10 - Dec.1969 and Vol.11 - Jan.1970". Moreover, She provided or approved most of the basic measurements of the Chamber with a preliminary summary drawing made by Udar. It was my great privilege to fulfil the delicate work of the Chamber under the inspiration and guidance of Mother's very precise words.
References related to Matrimandir construction are:
The four conversations on Matrimandir dated 31 Dec.1969 and 3 to 17 Jan. 1970 – Mother Agenda.
ARCHITECTURE+DESIGN-Mar.APR.-1991, pag.28-39
The Four Conversation on Matrimndir dated from 31 Dec.1969 to 17 Jan. 1970 – Mother Agenda.
TURNING POINT-Auroville Press Publisher-2008-Interview with Piero "Building the right thing" by Christine Devin
DVD documentary "Building Matrimandir Labour of Love by Doris, Auroville Video Production- 2007
Projects with the Involvement of Piero & Gloria
Family or individual residences:
. Aspiration Community for 80 people + community kitchen 1970-72
. Auroson's Home (Certitude) 1969-70
. New Community I (Francois-Natalie) - Certitude 1976-77
. New Community II (Ellen) 1977-79 - Certitude
. New Community III - 1977-78 (apartments) - Certitude
. Cluster of 3 houses - Piero-Dorothee-Kenneth 1972-73 - Certitude. .Shyamsunder - 1975-76 – Certitude
. Andy - 1975 - Certitude
. Navoditte -1976- Certitude
. Ed, Mauna - 1983-84 - Forecomers
. Pierre-Charles – 1992-Dana
. Rika - 1992-93 - Certitude
. Ilse - I998 Gaya's Garden
Joselyne (renovation of a old house)-2012- Certitude
Buildings of public interest:
. Health Centre - I phase 1972 - II phase 1994 - Aspiration
. Gymnasium dome - 1987 – Certitude
Unity Pavillion:
Offices 2001-2003
main hall+ staff apartment 2008-2012
hall of Peace 2014
International Zone
Schools
Transition campus
in 6 phases from 1985 to 2010 – Cultural Zone
. Future School campus
In 3 phases from 2002 to 2013- Cultural Zone
Outside Auroville:
Sri Aurobindo Ashram Nursing Home 1971-Pondicherry
Cottage Industries - guest house -1971- Pondicherry
Thiruchelvam House – 1981-Chennai
Design summary (submitted only):
House for Brook Bond Chairman -1984- Bangalore
Extension of Art College -1969- Pondicherry
Tagore Museum -1986- Shantiniketan
Staff Quarters of North East Hill University1987-Shillong
ASPIRATION


Aspiration was first designed as temporary accommodation for newcomers eager to join Auroville, and content with a simple communal lifestyle.
The roof of the huts and dining hall were made out of wood rafters and coconut leaves. The windows were nothing more than light flaps, lined with cloth or thin plywood. Finishings were very simple; but eventually the installation of electricity and construction of small bathrooms did follow.
Kuilapalayam, the village near which Aspiration was built, saw much development in and around it. Auroville factories, units, offices, schools etc all seemed to develop quite rapidly around Kuilapalayam, and are, even today, functional and active.
TRANSITION SCHOOL


The school campus came up in a rather modest way in 1985, as a result of a growing need for educating children in and around Auroville.
The school consisted of simple structures with ferro-cement roofs. The teaching was done by grouping children into groups based on language affiliations, age, predilections etc. After 8 years, however, with the increasing number of children, came the necessity to adopt a more structured way of teaching.
This time, proper classrooms, with blackboards and desks and chairs for students, were constructed. The model was to consist of 4 classrooms that would circle a library and computer room in the middle.
Over time, and with this model as a base, Transition School has expanded its buildings to include more classrooms, a dining hall, a body awareness hall, a proper computer centre, an arts and crafts building and a newly designed administration office. The process of construction lasted about 20 years. The school now accommodates 200-250 children.


FUTURE SCHOOL


With Transition School already functional, a group of teachers envisioned a more ambitious project; 'a high school' program for children aged between 16 to 18 yrs. And so, Future School was inaugurated in 2003, with only a limited number of classrooms, but specifically for subjects like chemistry, physics, biology, and computers.
In 2005, a second building was constructed, to include both classrooms and spaces for seminars. 2013 saw yet another building on the Future School campus that included more classrooms and a huge library. The basic structure of Phase 1 is RCC, but most of the slabs were made like they were in Transition School.
They used small pre-cast beams and fill - ins with insulating materials. The connecting slab is only 5 cm thick. The more recent buildings are in RCC only. The concept behind the project was to create a friendly space, that would ­stimulate learning and discovery. We felt that the aesthetic quality, and care for details in the design of the buildings, in some ways, is a reflection and complement of the "cultural formation" given by the school.


CERTITUDE RESIDENTIAL AREA:


Certitude was the first residential area in Auroville, with privately funded family homes to be built with permanent materials. It is located just outside the edge of the Township Area, in the GreenBelt. The name "Certitude", underlined, symbolically, the faith in the future that was needed to build 'permanent', 'costly' houses at a time when nothing else existed in Auroville.
The community started with Auroson's Home, built for a family of 5, in 1969. The house was particularly dedicated to nature, with fluid spaces interconnected to generous porches. However, early ignorance and optimism, did not dictate the necessity for protection against insects and thieves. As a result, many projects that followed, had to be conceived of differently, and thus constructed.
In the years to follow, many homes were modified to accommodate the 'then-present' inhabitants. The following images, when available, generally refer to the projects as they were at the time of construction.
Ever since it's beginnings, Certitude Community has included an area of sporting activities like basketball, tennis, football, volleyball, badminton etc. In 1987, we built a small gymnasium in the form of a 15 m. ferro cement dome.
HEALTH CENTRE


The first medical activity, in Auroville, was started by Dr. Sen, in 1971, in a temporary bamboo shelter, near Aspiration. He laid out a set of guidelines for the construction of the new Health Centre, which was approved by The Mother. The First Phase of the project, even before completion, began functioning in 1974.
Phase 2 was built between 1990-1992. It was added to the pre-existing structure, but with different architectural features.
It included a large open waiting hall (covered with ferro cement vaults), the patient's record counter, the medical consultation rooms, the pharmacy, the laboratory for testing and an administration office.
We tried, here, to avoid creating the cliched depressed and crowded waiting room experience, to lessen the risk of contagion between 'unwell' individuals.


UNITY PAVILION


The name derives from and refers to the concept of Human Unity, announced by Sri Aurobindo.
The building was conceived as a point of focus for the International Zone in Auroville, a place where Eastern, Western and all other cultures would meet up and learn from each other. It was to also be a 'common ground' for nations within Auroville unable to build their own pavilions.
The first phase began in 2000, with a simple structure for offices and administration. The second phase, the main building, is a large multi-purpose hall built with good acoustic quality and light. The aim of the design was to create a harmonious atmosphere between space and materials; where people would feel comfortable, and at ease.
The designing allows the hall to be used for a variety of functions ranging from conferences, meetings, exhibitions and simple musical performances. The building was inaugurated in 2012.


HALL OF PEACE


Before his passing in 1990, the Japanese American architect, George Nakashima, left a legacy to Humanity; a special table dedicated to Peace in the world.
Nakashima had been a 'National Treasure of Japan' for his unique wooden furniture designs. According to his wishes, his table was to be replicated 5 times and distributed to the 5 continents on the Earth.
Nakashima's thought and life were similar to Mother and Sri Aurobindo's ideals, and in his youth he had resided for some period in the ashram in Pondicherry. Owing to this, his daughter, Mira, and son, Kevin, were happy to donate and bring, in 1996, the table, for Asia, to Auroville. It's natural place was found in the Unity Pavilion (no peace is possible without unity!).
At the beginning of 2014, the table was installed in the small, quiet, independent (but closely connected to the main building) Hall of Peace. The natural wood and shape of the table receives lots of light from its natural surroundings, in keeping with Nakashima's great love of trees and nature. The table is now used for meetings of small groups in need of concentration.


OTHER PROJECTS IN INDIA


On occasion Aurovilian architects were invited, or directed to do projects in other parts of India. We present, here, images related to some of our early projects. Except for one family house in Chennai, these projects were never executed. However, for us, it was an interesting occasion to work in larger contexts, and be confronted with other's wishes and visions.­