Last updated: 3 Apr, 2021
Peter Kuhrt / Stream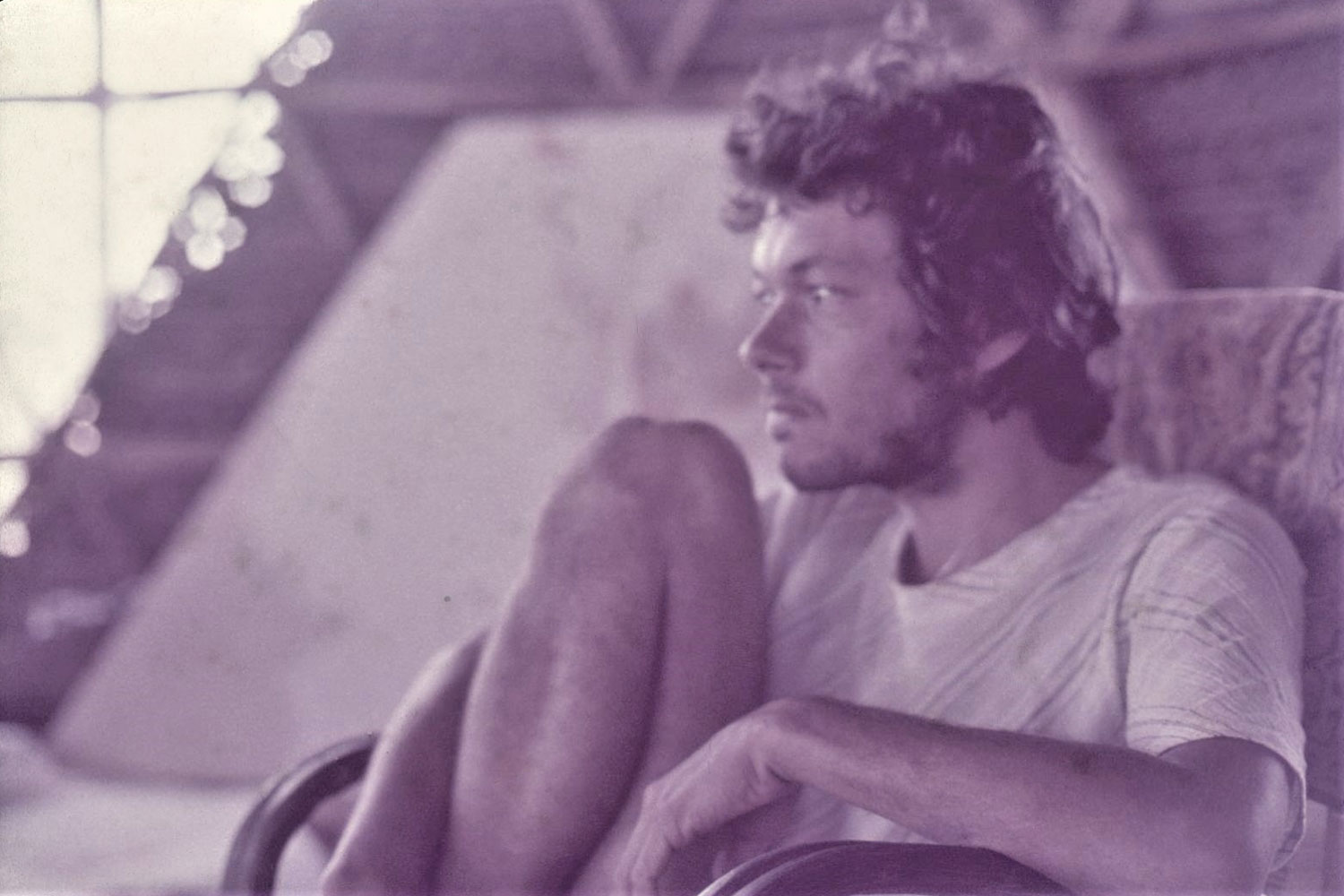 This is to inform the community that our old friend and pioneer-brother Peter Kuhrt – also known as Stream – passed away on 28 January in a Munich hospital due to heart failure. He was 76.
Peter came to Auroville with the Caravan of 1969, together with Michel Klostermann, Christl, Joachim and Dorothee Hach. The group of Munich friends had read about the inauguration of Auroville in a German magazine and decided then and there to come. They had written to the Sri Aurobindo Society but never received an answer, so they just started off in an old VW bus, driving overland for 6 weeks and reaching Pondy in November 1969. In due time the group was assigned some accommodation in Auroville's Aspiration.
Originally born in East-Prussia, Peter had grown up and studied in Germany. In Auroville he stayed for quite a few years in Aspiration, doing garden work, working at the then AuroPolyester unit, and growing more into his passion of painting. Later on, he lived for some time in the Pump House and in Existence (naming it 'Edge of Existence').
Residents who know him from that time remember him as a quiet, interiorised person, very gentle and kind-hearted. They observed that the intensity of his inner life came through in his art, and that he, as an artist, saw himself in a state of transition, without thinking to have "already arrived". He considered such thinking as the greatest danger to creativity, to the gift of his life which he so abundantly had received with great gratitude. That he took on the name 'Stream' may have to do with this transitory stance.
After some ten years he left, feeling unsupported and insecure, realising that Auroville at that stage was not a place for artists. Friends who knew him in his later years in Germany, tell us that he lived his life as an artist to the bone – no cell phone and internet, utmost simplicity and only concerned with painting – which was his yoga. A strong yoga which carried him throughout. He was a true and faithful soul and Aurovilian until his last breath.
OM~
Add your recollections
If you would feel like, you can send us your recollections or photographs, so they can be added to the page in order to commemorate years of dedication to Auroville and its ideals.
This page has been published in order to create a space of remembrance for all of those who lived, struggled and enjoyed in Auroville, making a conscious effort to manifest the Dream of Human Unity that is in the process of emerging.
Honouring Participation: