The Auroville Online Store
Growing Auroville's Economy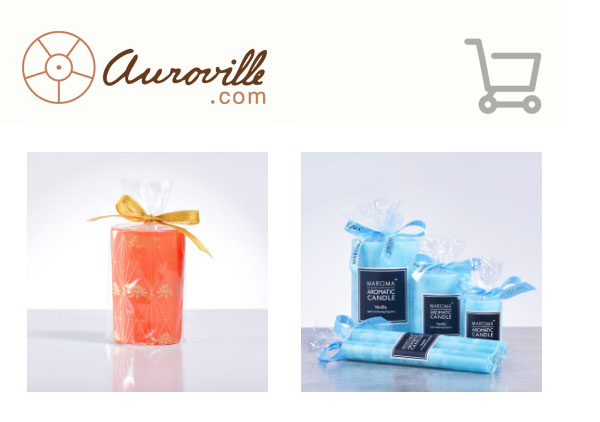 On average, we ship about 30,000 items a year to more than 40 countries.
Auroville creators have so much to offer - they make products that are beautiful, innovative, healthy, tasty, sustainable, and made with care for humans and the planet.
A substantial part of our profits is used to develop Auroville, while a part is kept back for the growth of the Auroville Online platform. Through online sales, Auroville creators get a chance to expand their work.
As more and more people around the globe start to know and resonate with the values of Auroville, our products are increasingly in demand from conscious consumers. To make sure that they can enjoy these products, the Auroville Online Store offers a platform for Auroville creators to reach people throughout India and the world.

We started this project in 2008, when we listed around 400 products on our website - mostly jams, spirulina, and body care products. Now, we offer more than 5.000 products, ranging from biscuits and kombucha to musical instruments, handknit sweaters, and ceramic art!
Our mission is not just to get products out there - we also want to give people who are not physically in Auroville a chance to stay connected with the community and to help them understand more about where Auroville is at today. As online content on Auroville grows - often created by outsiders who do not always take the time to fact-check their work - we see a need to give real, inside information on what Auroville is about. For that reason, we have recently launched a blog, The Auroville Adventure, narrating the stories of Aurovilians and their experiences living in our experimental community.
Are you interested to see what Auroville's creators have to offer? Come have a look at the Auroville Online Store!
Do you want to read more about Auroville and the people working for its ideals? Join us on the Auroville Adventure!
If you have any questions, please write to us at connect@auroville.com
https://youtu.be/D6OQYsIjuFA
Enter the video url