Matrigold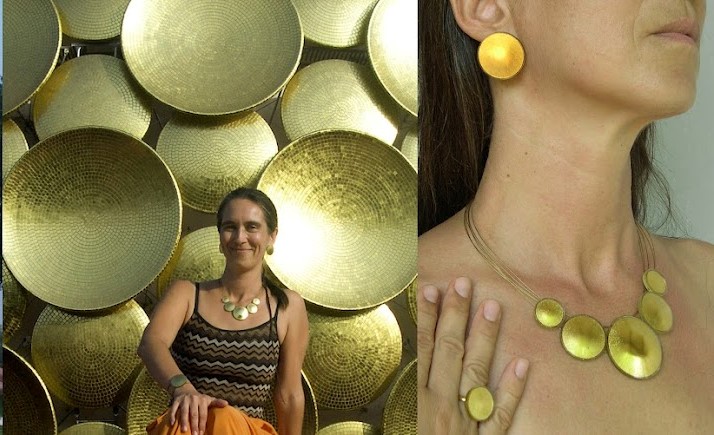 Matrigold is a small Auroville unit, which offers a Divine selection of handmade jewellery items, made in the same technique as the golden skin of the Matrimandir.
The international artist Birgitta Volz designs all our collections and exquisite single pieces, which you cannot find anywhere else.
Our Collection
Our main Collections have modern geometrical shapes like Suns, Moons, Ovals, Squares or Triangles. We also have a wide range of asymmetrical single pieces, in which we upcycled the broken golden and coloured tiles from the Matrimandir.
We produce the full range of lady's jewellery: bracelets, earrings, finger rings, pendants, chains, hairclips and sophisticated necklaces. For men we have tie holders, pendants and cufflinks.
The new MatriGold Showroom at the entrance of Sanjana Community can be visited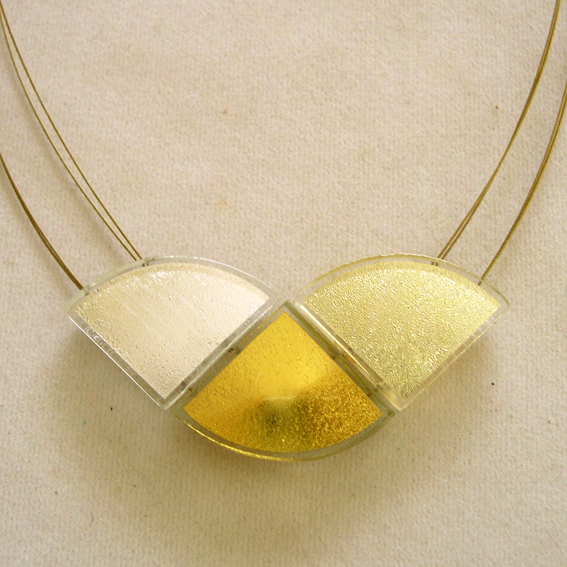 Get in Touch
+91-413-2622 458
Mon to Sat
9 a.m – 4.30 p.m
Write to us