Marc's Cafe
Run by a team of passionate, dedicated and cheerful people, we have built a reputation for taking coffee "seriously"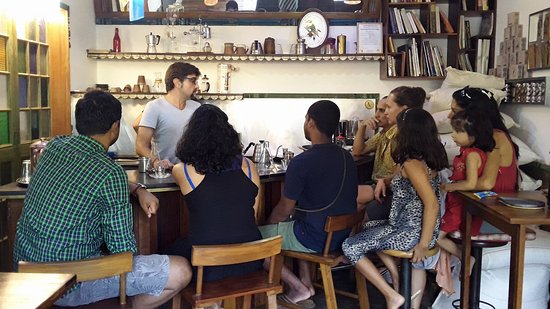 Welcome to Marc's café , Roast & Taste, wonderland for coffee lovers.
Run by a team of passionate, dedicated and cheerful people, we have built a reputation for taking coffee "seriously", We carefully source our beans at selected estates in South India, and roast them in small batches, right here, at the café to ensure freshness and unique coffee experience.
Buying beans? We will grind them freshly to exactly suit your brewing method.
Enjoy the experience!
Payment by Aurocard, or Auroville account only
Download Marcs Menu (pdf - 6.9 MB)