MANTRA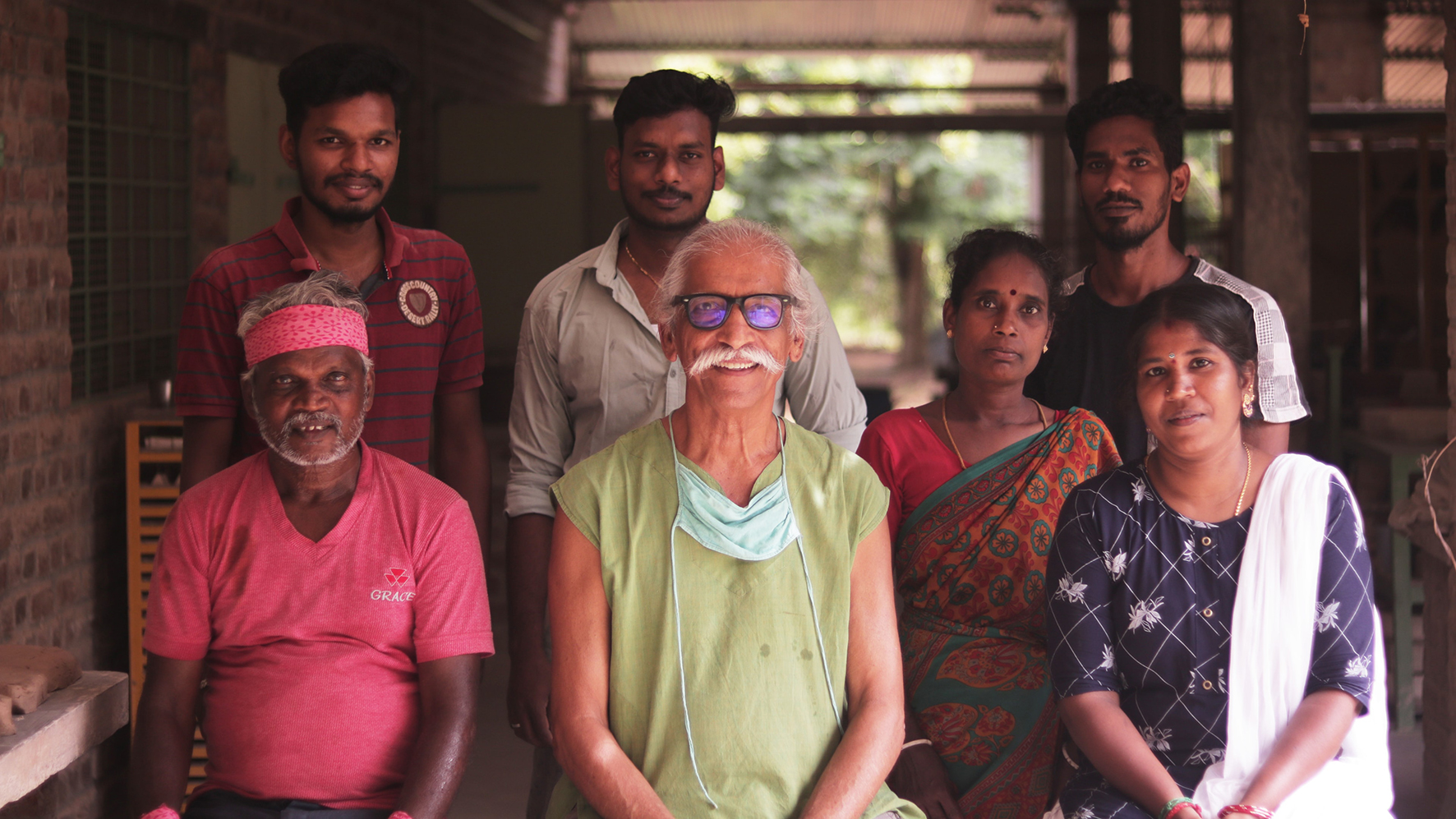 We make functional stoneware pottery, tiles, and even terracotta planters. The idea behind this unit is to train and employ local people (including Aurovilians) and develop good skills in both making and decorating pots, for everyday use. The fact that we are still functioning after almost 30 years of existence shows that the idea is still valid. In addition, we are proud that several ex-employees are running potteries in the villages locally and all are flourishing, giving this area a reputation as a centre of pottery!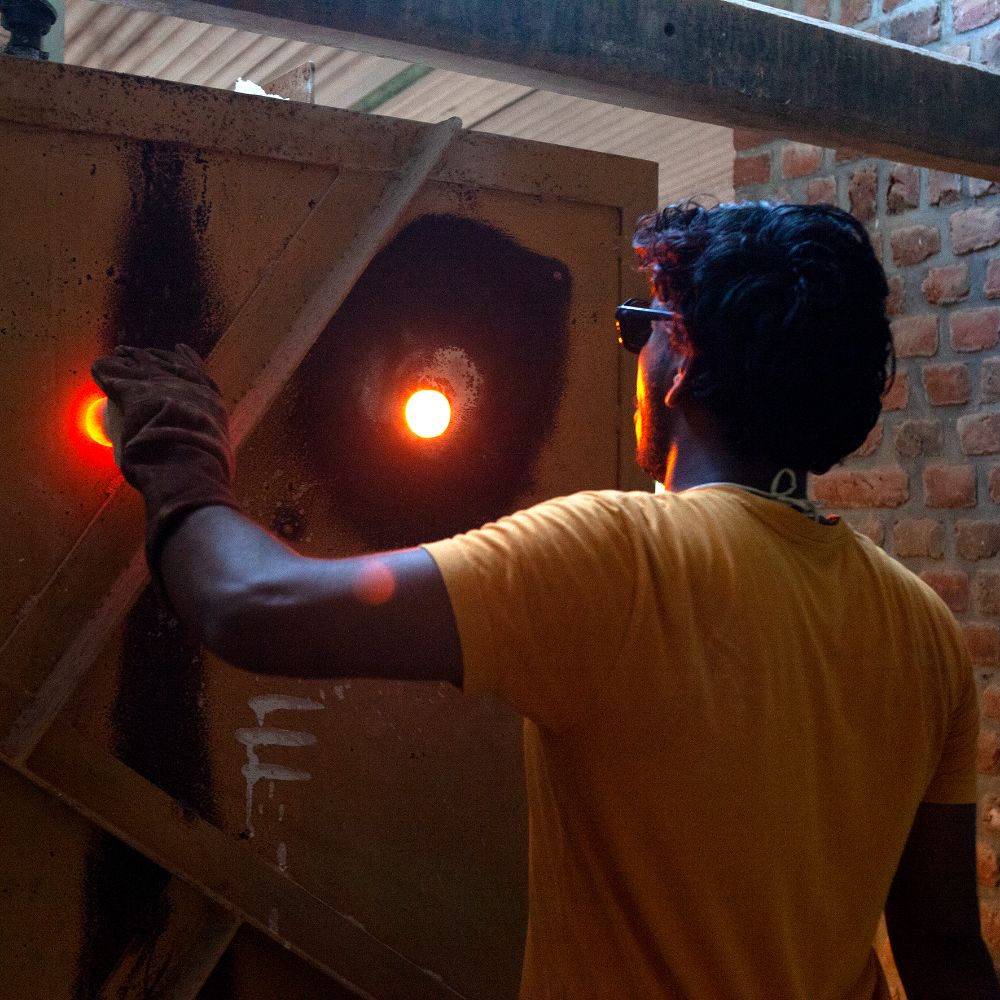 Before Times
Mantra began in 1994 and was itself born out of two units, Shilpika (at Dana from 1990-94) and Kottakarai Pottery from 1979-90. So, essentially we are over 40 years old at work already and we have (thanks to the Mother's Grace) continued to be able to work and enjoy our work. It is my wish that this continues as long as possible and that we can share and teach and keep developing skilled hands and hearts!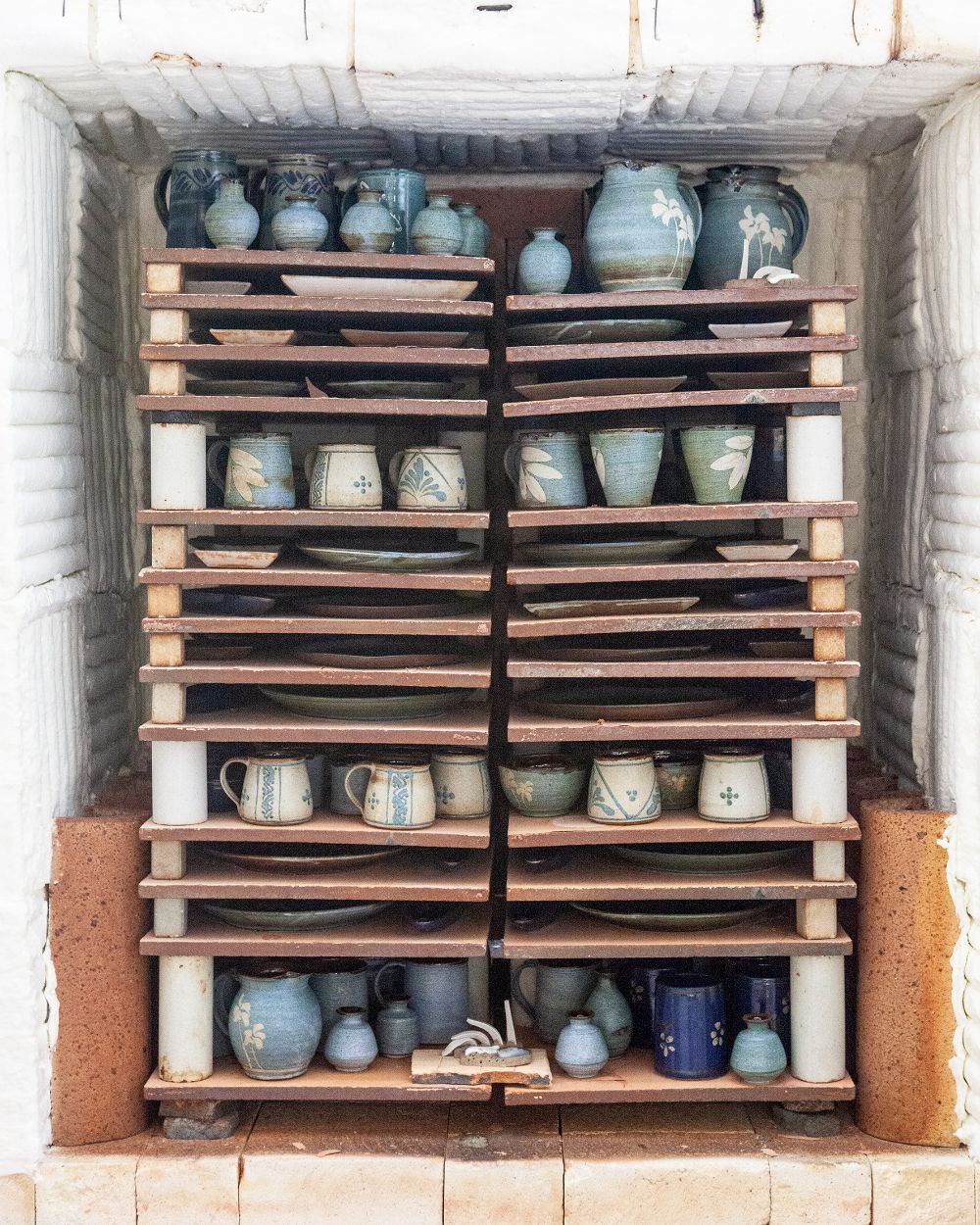 Current Activities and Offerings at Mantra
At present we are most focused on creating functional tableware and on training, the team to be led by Sathya, a young local Aurovilian who has grown up at the pottery, in order to provide for succession and continuity to the work.
We welcome visitors but only if they call our landline and get permission, as we are often busy and have pots spread everywhere, and cannot always accommodate visitors or groups.