Last updated: 30 Jun, 2015
Indigo Spirit - Towards a Child-friendly Planet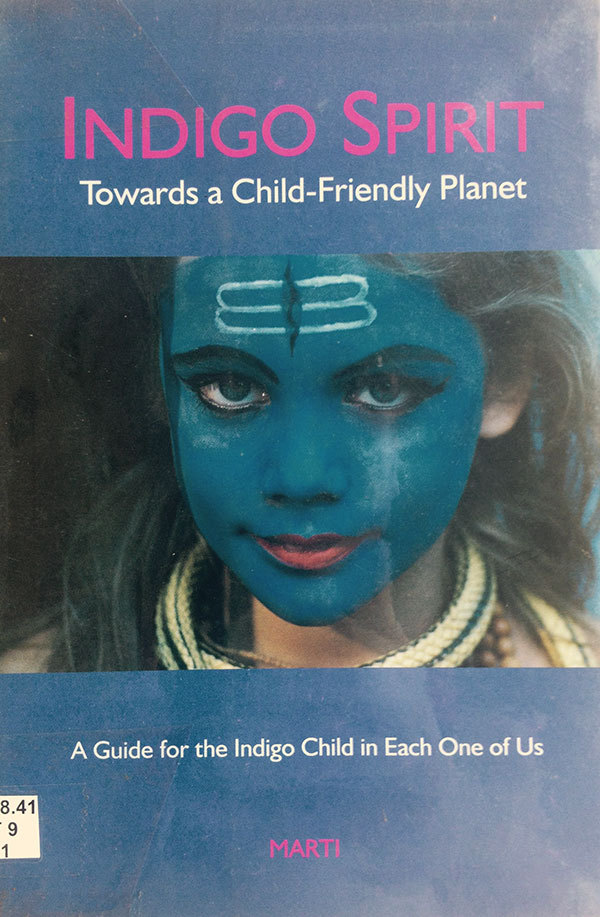 by Marti
"A Guide for the Indigo Child in Each One of Us"
Indigo Spirit is written for Indigos everywhere, and for whatever trace of "Indigo" beats in our blood, touches our hearts and delineates our own personal song lines and our collective human experience.

It especially honors children everywhere who not only have the right to perserve and develop their Indigo spirits for their own personal fulfillment, but will also be key players in re-establishing planetary harmony and contributing to our accelerated evolutionary awareness.

This book formulates a philosophy of living to respond more creatively to the Indigo spirit in both children and adults and to acknowledge all of our struggles to integrate and accomplish our life missions. It is based on a series of interviews and observations with educators, therapists, children, and their parents.

Published by: Auroville Press, 2003
Format: Softcover
Language: English
Pages: 130