Helmut Schmid

Architect of Savitri Bhavan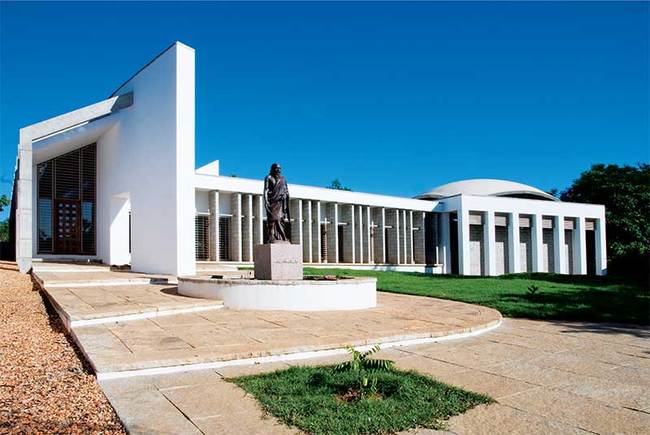 Before coming to Auroville in 1979 I was working for 10 years in a professional environment in Stuttgart, Germany, planning and designing Universities and Medical Schools.
Here I am involved in architectural designs and construction, mainly of institutional buildings.
Building design should not put the designer's personality in the foreground. Louis Kahn says "the architect's greatest worth is in the area where he can claim no ownership – the part that doesn't belong to him is his most precious".
Looking in this direction the exploration of the creative process becomes a very exciting and rewarding experience. "Uncompromising rules, robust and varied rhythmic expression, distinctiveness of melodic line, clarity and harshness of harmonies, trenchant radiation of textual hues, last but not least simplicity and transparency of the musical tapestry as well as firmness of the formal structure" – that's what Igor Stravinsky tried to achieve in his musical compositions.
In my view it would also describe good architecture.
But architectural structures – however fine they may be – have only a limited value without their context.
To supply this context to architects working in Auroville a clear and systematic planning approach is required, based on an overall vision of the whole city in all its complexity of life, as well as an effective decision-making structure.
Only through this will we be able to realize "the city the earth needs".
Text and photos courtesy of "Auroville Architecture" book http://www.auroville.com/prisma-auroville-architecture-p-180.html