The Colours Of Nature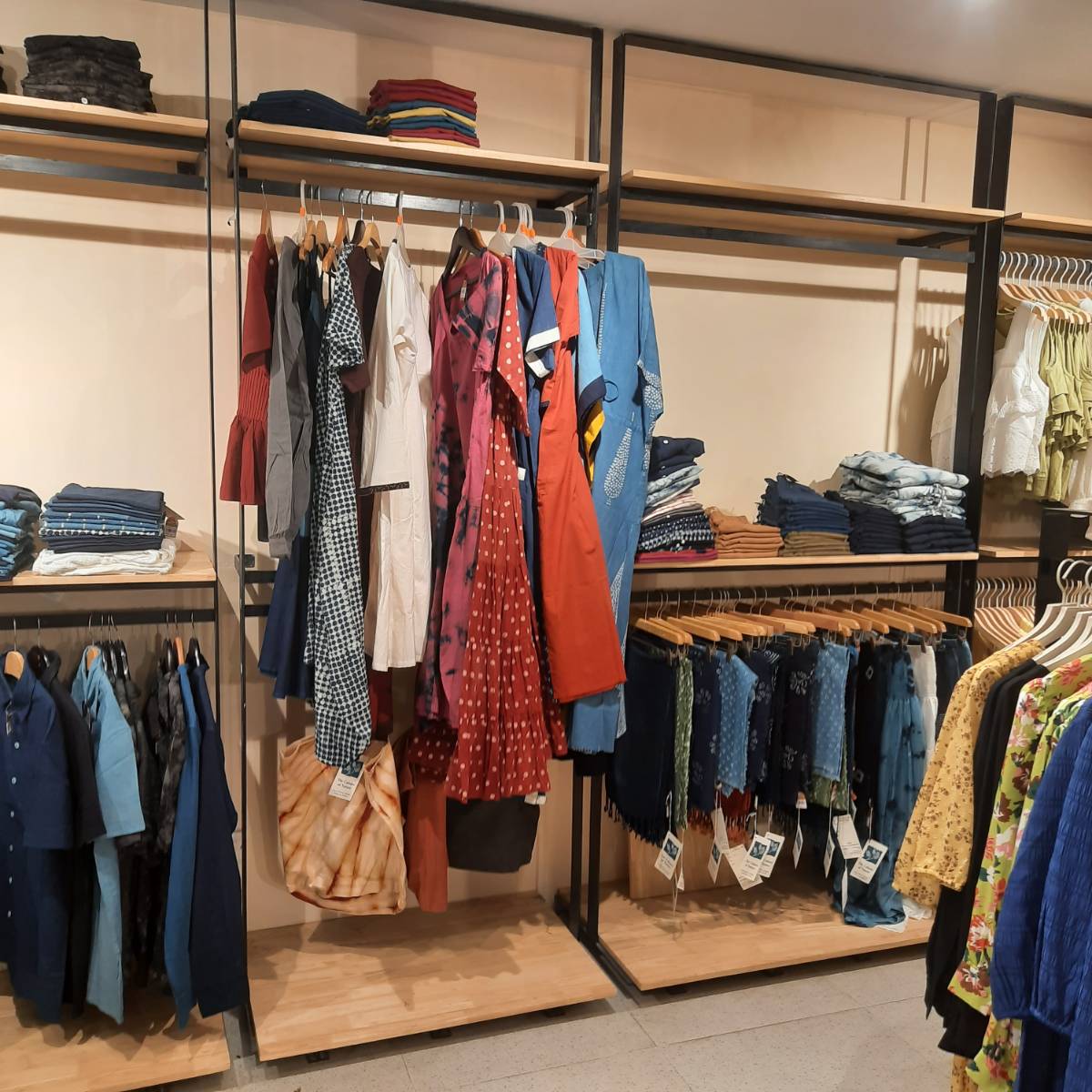 The Colours of Nature (TCoN) was started by Jesus Ciriza Larraona, an Aurovilian of Spanish origin, as an Auroville R&D unit, in 1993. The Colours of Nature has revived the 100% natural indigo dyeing process, employing artisans and keeping precious ancient knowledge alive.
Once the fully natural indigo fermentation process had been revived, a few 200-litre indigo vats were implemented. At present an array of 62 vats of 1000 litre capacity each is functioning, supported by Levi Strauss & Co. who, in 2016, handpicked Jesus for their first ever Collaboratory program (theme: water saving). Employees now count almost 100 and one of our customers, Story Mfg. has celebrity customers who wear garments made here. We are happy to finally be seeing slow fashion take centre stage!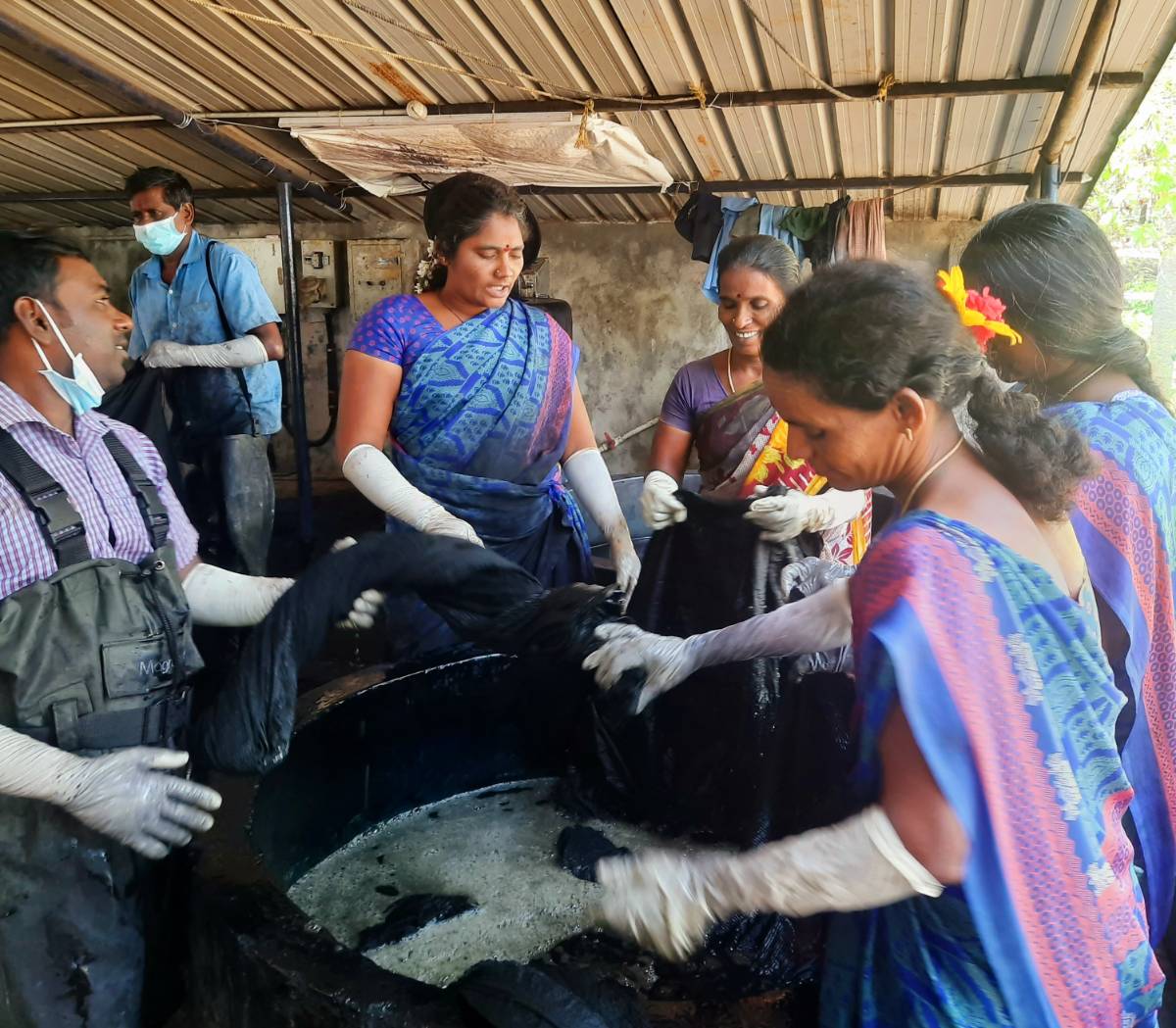 Natural Dyes (vs) Synthetic Dyes
Synthetic dyes are relatively easily available and cheap. This has caused indigenous knowledge of natural dyes to diminish and a polluting textile processing industry to become big business. Synthetic dyes require the application of salts and recalcitrant organic compounds that resist biodegradation. Also, their effluent contains hazardous chemicals which cause harm to nature and humans. The raison d'être of The Colours of Nature was always to help preserve and bring 100% natural and eco-friendly dyes to the mainstream. Our vision is for all of humanity to live in harmony with nature and we are proud to keep doing our part.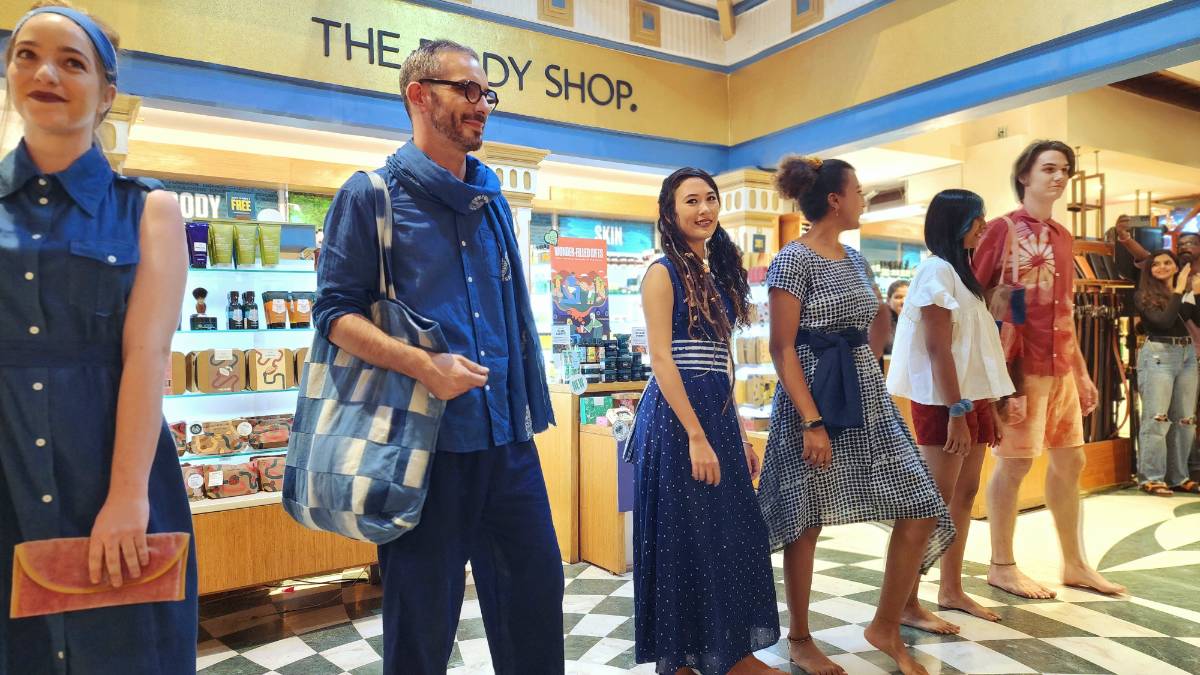 100% Natural Dyeing
While the revived natural indigo fermentation dyeing process remains the foundation and core at TCoN, much of the growth of the unit rests on the expansion of value adding work such as shibori dyeing, embroidery and tailoring. Shibori and tie-dye are much cherished dyeing techniques that TCoN masters along with Batik and block-printing on fabrics.
By now, TCoN undertakes dyeing - 100% natural and mastering the entire palette - as well as tailoring etcetera, along the entire chain of garments manufacturing for individuals and brands. We also produce our own brand of clothing, available in various outlets including our own boutique(s).