Coffee Break
A harmonious cafe with air conditioning as well as outdoor seating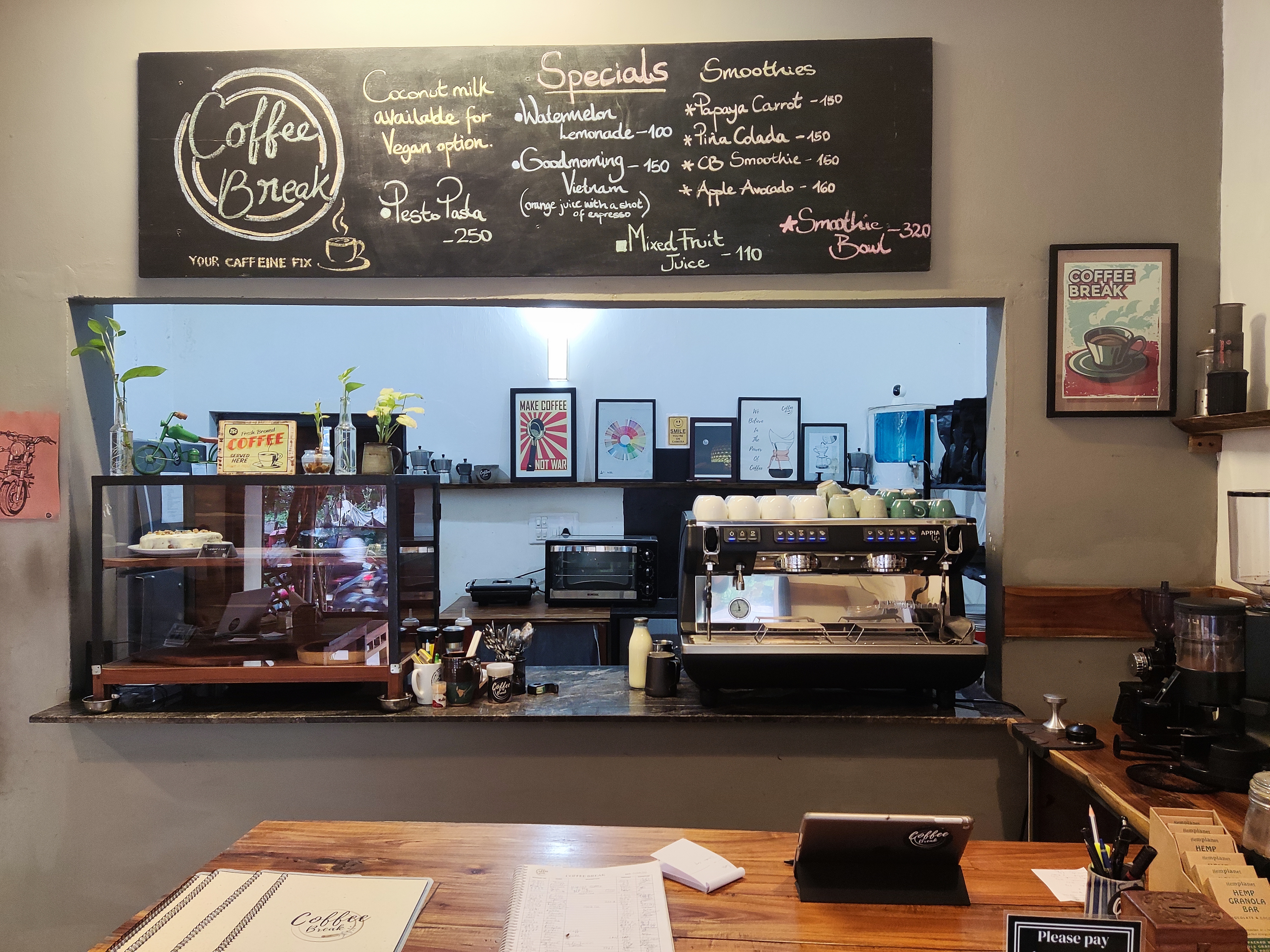 Located between the Auroville Bakery and Bread & Chocolate along the Kuilapalayam main road, Coffee Break is a start-up cafe' with a variety of coffees, quick bites and delicious bakes.


Free WiFi available.
Open from Wednesday to Monday from 8am to 6pm.
Closed on Tuesdays.
We serve homemade bakes, specialty coffee, fresh cold pressed juices, smoothies and other food items.
Come and enjoy the beauty and simplicity of Coffee Break!
Contact: 0413 - 2909317
Follow us on Instagram: