Last updated: 28 May, 2015
Auroville Institute of Applied Technology (AIAT)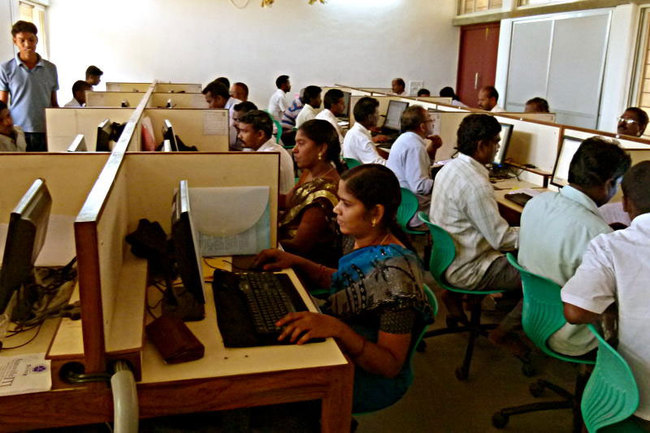 Auroville Institute of Applied Technology
AIAT, a non-profit Industrial Training Centre, aims at helping to eradicate poverty and create prosperity in rural areas through vocational education and self-empowerment.
In a holistic learning environment, with access to contemporary technologies, AIAT offers presently over 30 government-recognised courses in various fields (SCVT: Corporate Secretaryship, Computer Hardware & Networking, Data Processing & Computer Application, NCVT: Draughtsman Civil, Electronic Mechanic, MES). In addition, AIAT is involved in government-sponsored and rural development programmes.
Besides English, Communication and other soft-skill classes, students are offered events and programmes focusing on environmental, hygiene and health awareness, cultural values and social responsibilities. Green Technologies are used on campus and integrated in the curriculae. Through all these initiatives, AIAT hopes to promote a more optimistic and energetic attitude toward the future and strengthen the students' ability to respond to the challenges of their rapidly changing world, strengthening their drive to enhance their life quality, while also advancing their employability prospects.
AIAT was established in 2004 with support of the German Government and the non-profit organisation VFAVR (Association for Development of the Region around Auroville). It is a unit of the Auroville Village Action Trust,
For more info Ph. 0413-2671757 or 1758
Website: http://www.aiat.in/