Last updated: 25 Jun, 2020
Roger Harris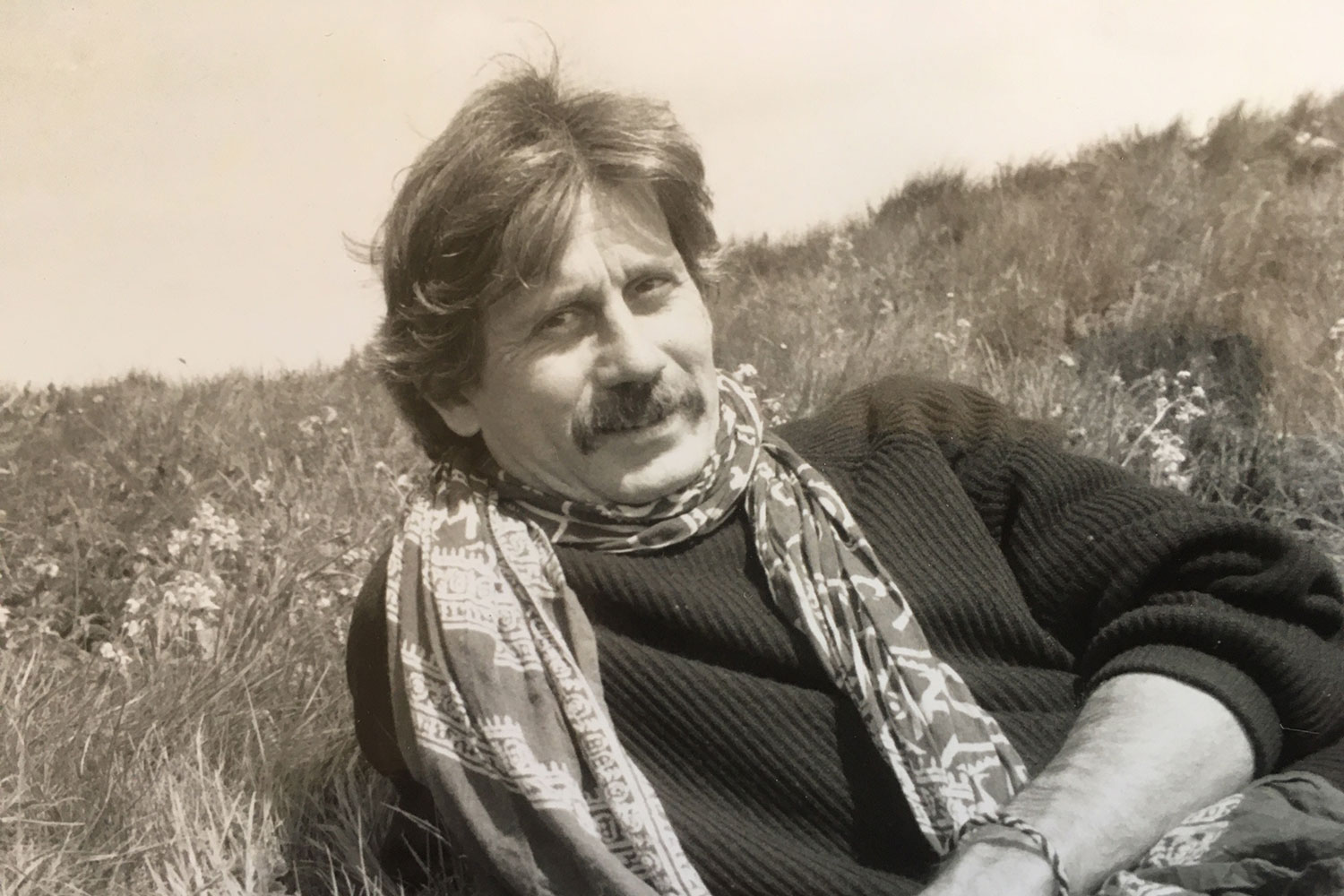 In the early morning of Monday 30 March our dear and long-term friend and brother Roger Harris (USA) left his body at the age of 64 in his Prarthana apartment due to advanced lung cancer. Close friends that had been with him the days before, described him as absolutely lucid, lively, talking about "going on a journey, a short one…", with deeply shining eyes, and ready to go.
Roger is one of Auroville's pioneering poets who came to Auroville in the late seventies, starting out at Forecomers, from where he moved to Certitude and eventually Prarthana. Having travelled all over the world with his diplomatic parents from a young age onward, he was well versed in languages and at home with the phenomenon of language itself. Being a writer, he extensively studied Sri Aurobindo and Mother's work, particularly Savitri, and this, along with his direct connection with the Dalai Lama and Satprem, added to his widening inner perspective which helped him tackle personal challenges he was confronted with. His articles and poems of the time are joyous, deep and telling. His "Auroville is…" will forever be an iconic ode on the City of Dawn (see below).
Aurovilians knew him in those days as a raconteur par excellence, a dreamer visionary with a wide world of knowledge to tap and always with humour and wit. He was fun to be with, versatile, and strong in his stand for, and faith in, Auroville.
For many years, Roger was a stalwart of the Auroville Today team, lightening its meetings with his impish humour, and writing beautifully on topics as varied as 'Avlish' (the Auroville language), the local culture, Satprem, Tibet and, of course, his beloved Matrimandir.
In November 2012, Roger wrote in News & Notes: "Six years ago, I translated 'The Mutation of Death' by Satprem. I finished 2 /3 third of the book by myself. Then I had a motorcycle accident and spent six weeks in deep coma. The last two years since my exit from coma, I have experienced a mutation, a little perilous."
And perilous has been the time indeed during which he grappled with the lost use of the right arm, some control of movement, and increasing general unease. Complaining was not his thing, he would find an outlet in his humour, faith and inner stamina. In fact, in one of his last articles he wrote, "On 29 February, 2012, the 'Golden Day' anniversary marking the supramental manifestation on the physical plane on the planet Earth and many universes, my mutation has become miraculous, beautiful, and strange. Before, I used to suffer from depression, but now I wake up every morning just happy to be alive and I thank sweet Mother for that."
In 2009 AV Press Publishers published a compilation of his work "Alchemies of the Night", described as "a collection of poems permeated with music. They are songs of an elegant journeyman: sometimes romantic and elegiac, sometimes sensuous and joyful and sometimes powerfully mystical." That was Roger full out. The book was launched at end of October that year during an evening of poetry, held in the Tibetan Pavilion, where Roger read some of the work, highlighting it from his everlasting perspective of humour.
Now he is free from an increasingly more stressful physical condition. We let him go home with deep gratitude and love; - you will not be forgotten, Roger.
Our condolences go out to his to sisters Alison and Julia who always stayed in touch and visited regularly, and his close friends Ann R, Marush and Olivier, as well as to his caretakers Ilango and Kumar.
Jay MA~
---
Auroville is…
Auroville is a prayer and a curse
A suspicious sidelong glance
An explosion of silent love.
A temple in the sun
A fractured broken jar
A whisper in the wind
A laughter and a song
A strong fraternal clasp
A blasphemy of the gods.
A golden-bodied truth
A prayer beyond the stars
A battlefield of bliss.
A child against the sun
A golden thought unsung
A flame that is a cry,
Towards an unknown earth
That in our hearts does rest
And slowly comes to birth
Breaking slowly forth.
Roger Harris
Add your recollections
If you would feel like, you can send us your recollections or photographs, so they can be added to the page in order to commemorate years of dedication to Auroville and its ideals.
This page has been published in order to create a space of remembrance for all of those who lived, struggled and enjoyed in Auroville, making a conscious effort to manifest the Dream of Human Unity that is in the process of emerging.
We are requested to particularly confirm that his passing is due to a longstanding illness and NOT due to Covid-19.