Last updated: 12 Aug, 2020
Paolo Tommasi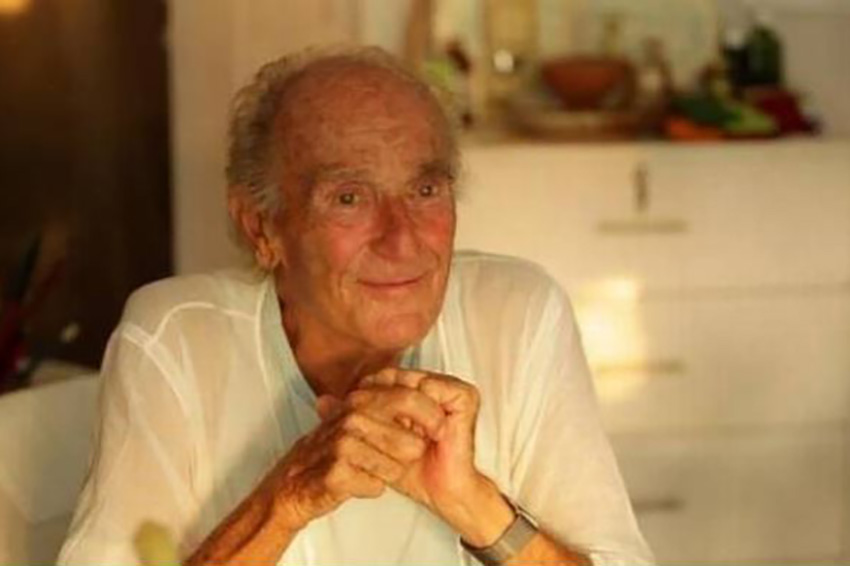 This is to inform the community that our dear friend and brother Paolo Tommasi passed away in JIPMER on 16 July at around 11.15am due to complications of the Covid19 virus. He had just become 92 years old.
Paolo, born in Ancona, Italy, and recognised in the fifties as a leading figure and point of reference in the world of art and performance in Europe and further abroad, was an architect gifted with a true passion for architectural interiors, design, theatre, scenography (such as in Milan's La Scala Theatre) and painting; his exhibitions travelled worldwide.

Always a searcher, he was in his thirties called to India, where he met Mother at the age of 38 and felt he had found what he had been seeking. This was just before Auroville's inauguration in '68, and a few years before the concept of Matrimandir would emerge. In this very process Paolo would, in his reserved and reflective manner, play an unobtrusive but significant role. He later would also propose elaborate designs for the twelve gardens around Matrimandir.

While continuing his artistic activities abroad, from 2010 onwards Paolo came to live in Pondicherry for increasingly longer periods as "In no other place do I feel my soul reawaken and do I achieve that inner work that gives meaning to my life: becoming more aware of myself and the mystery that surrounds us." From time to time he would visit his friends in Auroville and Matrimandir.

In his Pondy house, he would continue painting his often strikingly expressive images, which were published in the book 'Immagini sull'Invisibile' - 'Images on the Invisible' and exhibited in Savitri Bhavan in 2016. The biography 'Alla Ricerca dell'Armonia' - 'In Search of Harmony' follows him throughout his life.

At the end of June, Paolo was tested positive for the Corona virus and has been treated for the same, remaining stable for the first weeks on mask ventilation. On 15 July intubation was needed as his condition rapidly deteriorated. In the morning of Friday 17 July his remains were cremated in JIPMER's crematorium; due to Covid19 restrictions only 4 people were allowed, one of them was from Matrimandir, Auroville. May he be in peace.

We profoundly and lovingly thank Paolo for his creative vision and the support extended by him for the Soul of the City,

Jay MA~
A 5-minute clip on Paolo, Piero and Gloria
visiting the Matrimandir in 2009:
https:www.youtube.com/embed/h2ziJPIigNE
Enter the video url
The interview that Francois Gautier made with Paolo, filmed by Olivier Barot, in which Paolo is speaking of his life, of building Matrimandir, the Mother, Satprem, the yoga and many other things of interest
https:www.youtube.com/embed/nkeVKSNhpsg
Enter the video url
Add your recollections
If you would feel like, you can send us your recollections or photographs, so they can be added to the page in order to commemorate years of dedication to Auroville and its ideals.
This page has been published in order to create a space of remembrance for all of those who lived, struggled and enjoyed in Auroville, making a conscious effort to manifest the Dream of Human Unity that is in the process of emerging.
Honouring Participation: