Naturellement and Garden Cafe
Traditionally Handcrafted Foods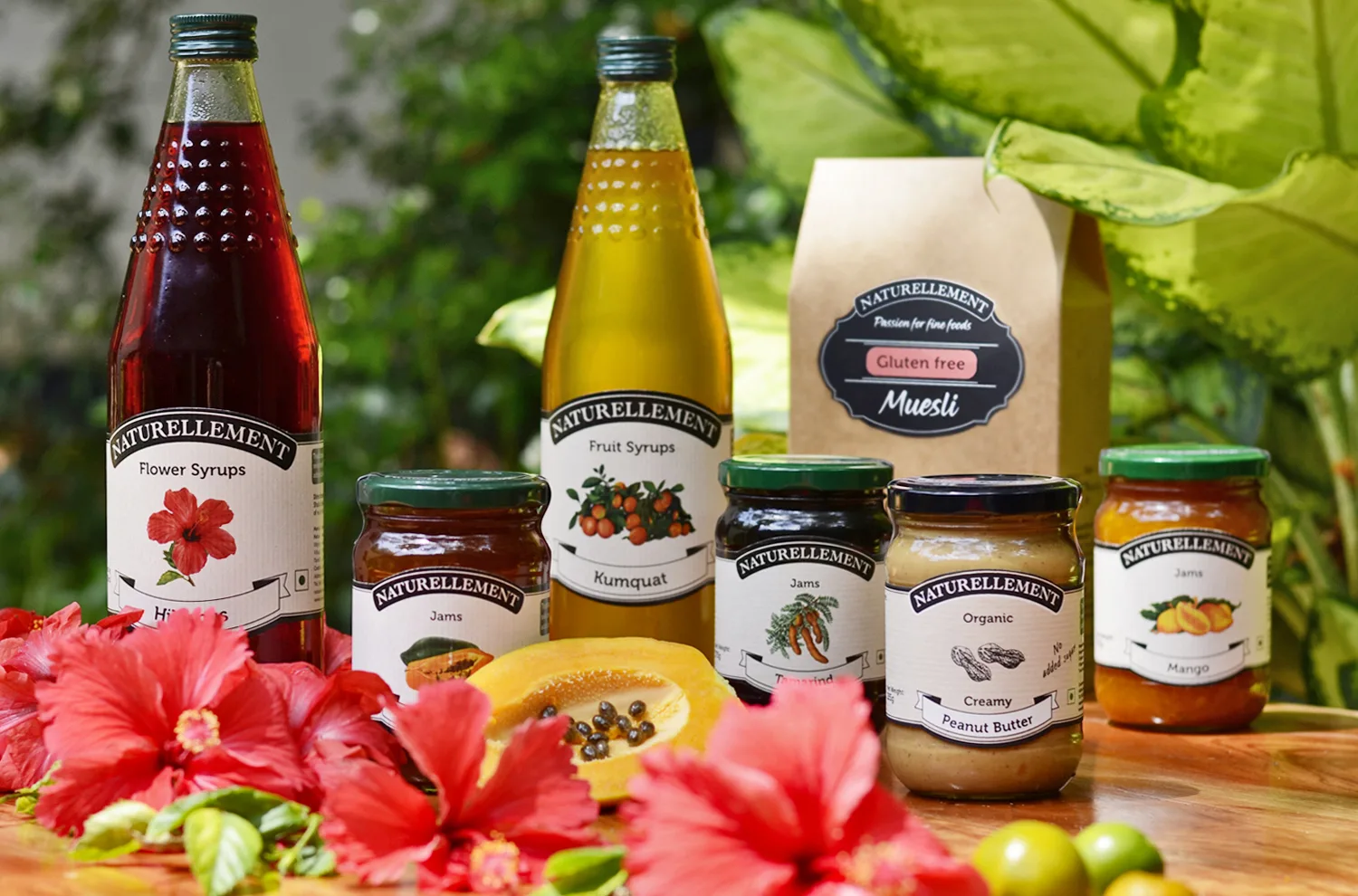 'Naturellement' [na-tu-rè-le-man] means 'natural' in French and the unit is strictly faithful to its name.
Through over 30 years of research and development, we have created an extensive product line of natural/organic handcrafted food products, available throughout India. Our products range from jams to breakfast cereals, fruit syrups to condiments, over 40 products in all. All products are made in small batches with carefully selected high quality raw material, organic and locally sourced if available.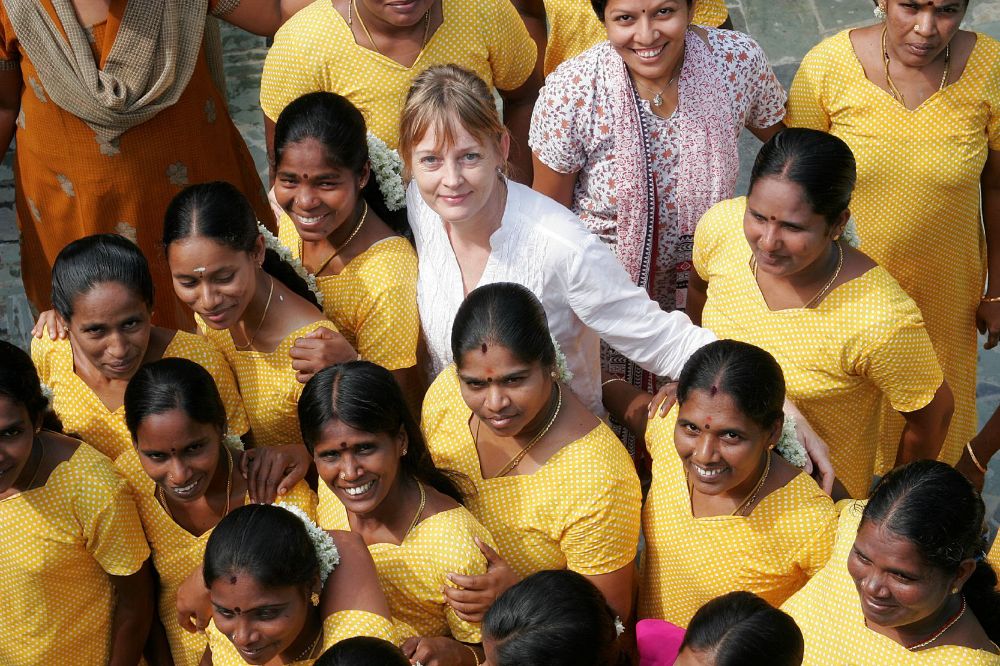 Our Humble Beginnings
In 1990, Naturellement started its endeavor in a simple store-room in the food distribution complex, "Pour Tous," with the idea of producing a few breakfast products for the community, as well as taking care of the surplus fruit from Auroville's gardens and orchards. Initiated by two Swedish women, a few ladies from the nearby village were employed and trained. The hope was that the little enterprise would after some time be taken care of by the local women themselves.
But the women, mostly illiterate, needed help when the products quickly became popular and orders started coming from Pondicherry and Chennai. Over the years, the demand for high quality food products continuously grew and created what is our company today; a social enterprise giving employment to over 40 women from the surrounding villages, a fully fledged modern production unit with an in-house bakery as well as a restaurant.
Garden Cafe – In-house Bakery – Artisan Food Production
Auroville farms and orchards are supplying us directly with fresh organic products, from vegetables and fruits to milk and rice. We insist on using only the highest quality natural ingredients, organic if available. Being a truly artisan food production, everything is prepared in small batches with utmost care.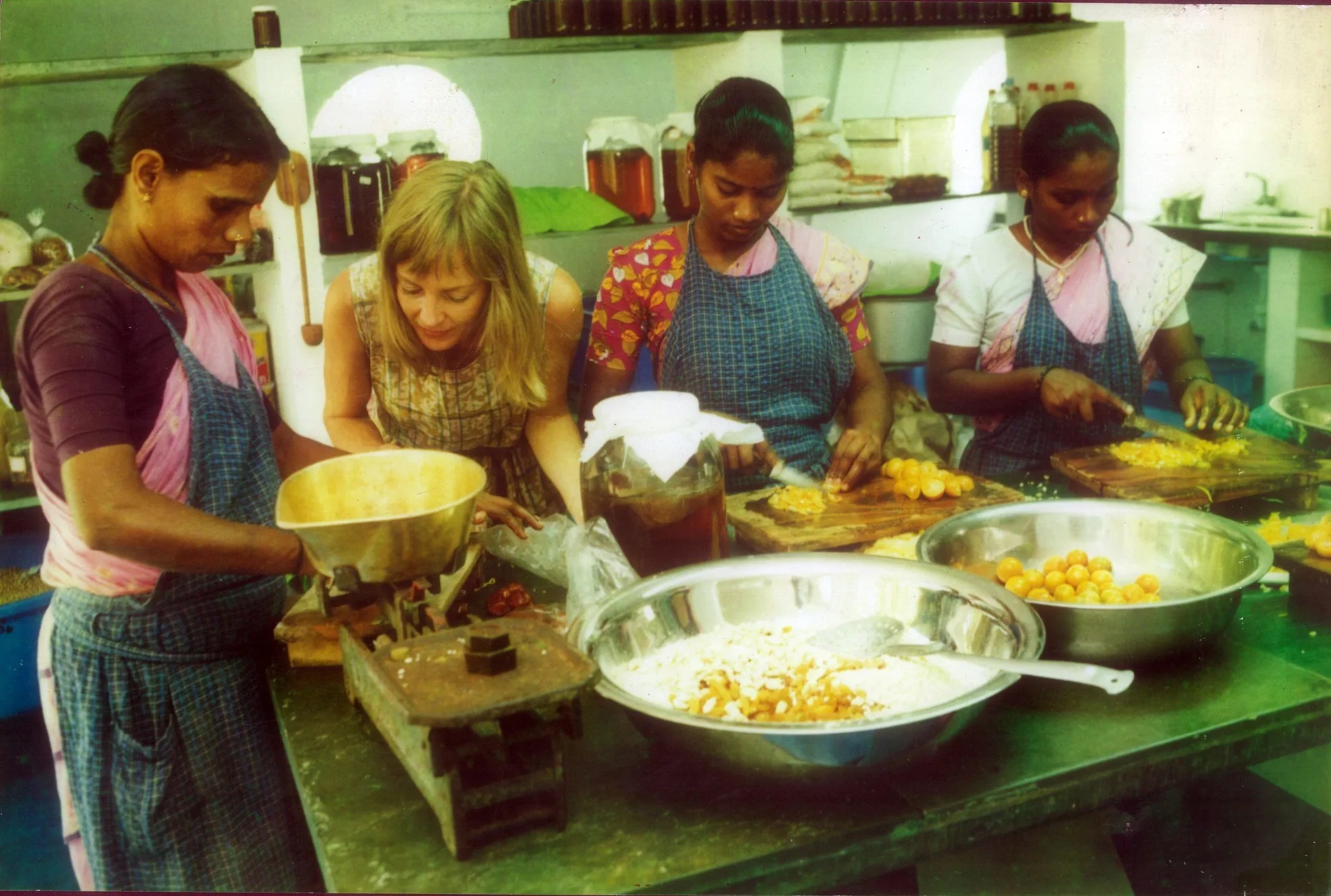 https://youtu.be/q7HyyM8tsK0
Enter the video url
Our Product Offerings
Condiments
Fruit & Flower Syrups
Jams
Jellies & Marmalades
Muesli & Granola
Nut Butters