Last updated: 21 May, 2021
Manoj Das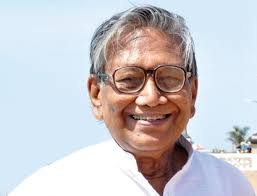 We would like offer our homage and reminiscences to Shri Manoj Das, a senior sadhak at the Sri Aurobindo Ashram, who passed away on the 27th of April.
Many of us knew Manoj Da through his various talks and personal contacts in Auroville. Manoj Da came to the Ashram in 1963 and since then was teaching at the Ashram School. Behind his calm and sweet presence was a great literary stalwart of modern India. He wrote in English and Odia short stories, articles and novels. In his home state Odisha, his writings became an instrument for many to get connected with the Mother and Sri Aurobindo. A household name there, he is considered a legend of Odia literature. He is also known as one of the greatest story tellers of modern India. Many awards and recognition came his way, including Padma Bhushan and Padma Vibhushan, the highest civilian awards of India. Despite his great achievements he was a sadhak first and foremost. While telling stories he was a child talking to children. The connection was instant and the impact lasted, for many, a lifetime. Auroville held a special meaning for him which brought him regularly here to either give talks or meet friends.
Manoj Da always remained humble, always approachable, always smiling, always ready with a story with a deep message to connect to a higher consciousness. His presence will be deeply missed.
On behalf of all residents of Auroville we offer our homage to the great servitor of the Mother and Sri Aurobindo.
The Working Committee
(Anu, Arun, Chali, Hemant, Partha, Sauro, Srimoyi)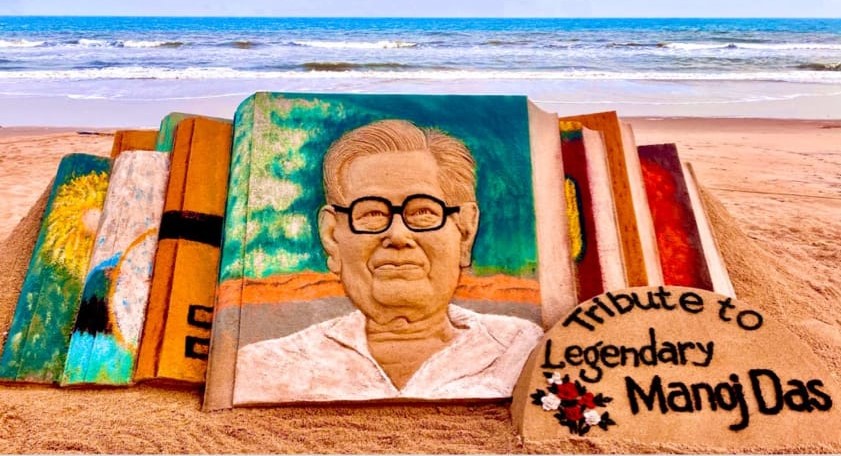 Add your recollections
If you would feel like, you can send us your recollections or photographs, so they can be added to the page in order to commemorate years of dedication to Auroville and its ideals.
This page has been published in order to create a space of remembrance for all of those who lived, struggled and enjoyed in Auroville, making a conscious effort to manifest the Dream of Human Unity that is in the process of emerging.
Honouring Participation: