Last updated: 23 Nov, 2022
Manohar (Luigi Fedele)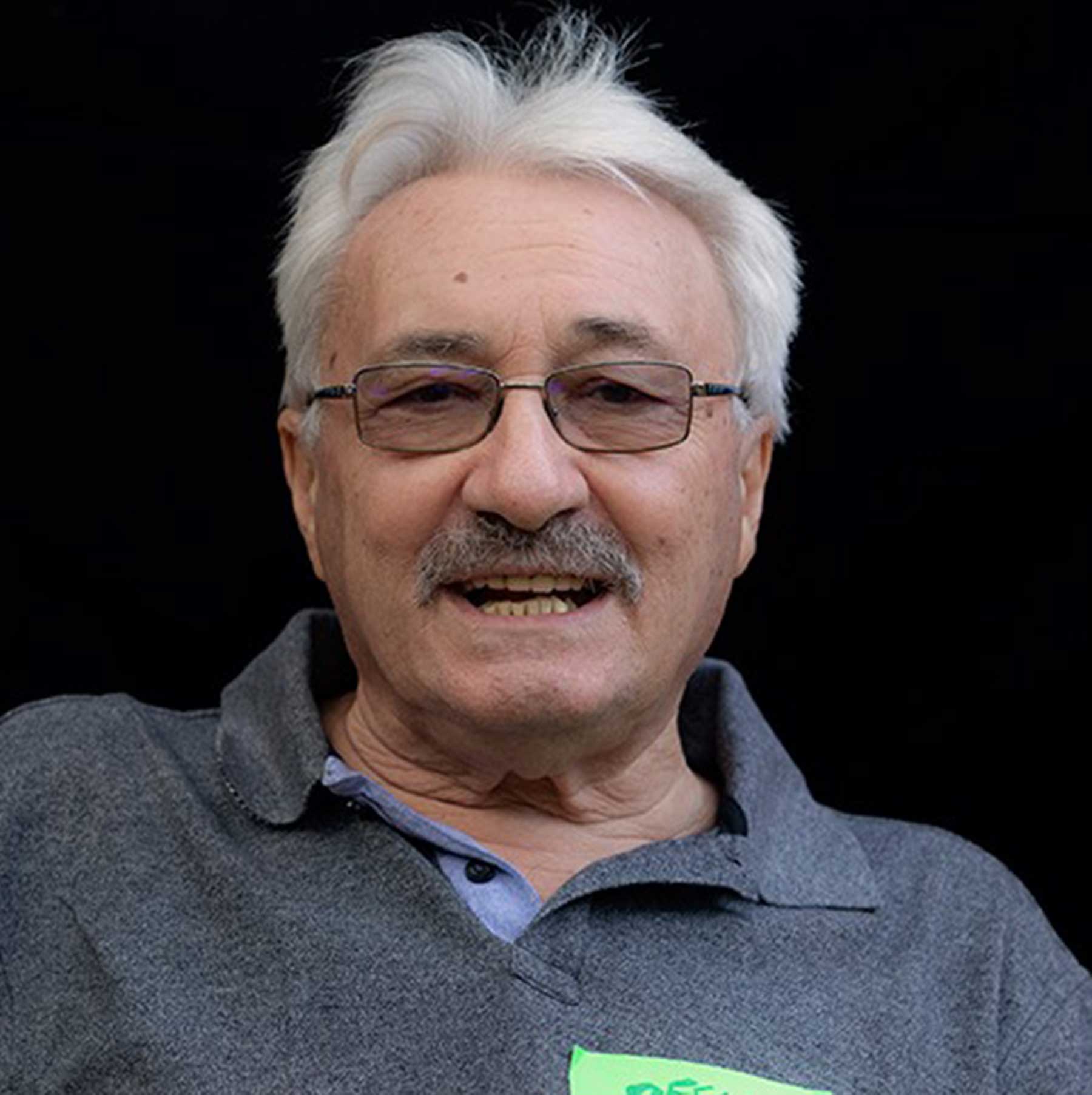 Webmaster, or, more precisely, Content Manager of the Auroville.org website since 2004, Manohar is mostly interested in informing and communicating about Auroville, its events, its developments, documenting all the multi-faceted aspects of this unique experiment in Human Unity.
His activity develops through:
- the full menu of his 656 videos on Auroville... at a glance: https://www.youtube.com/playlist?list=PLB191184D007F4339
- photography on Flickr (https://www.flickr.com/photos/manohar_auroville/albums), more than 34.000 photos with over 6.000.000 viewers to date
- dedicated pages on Facebook:
Auroville https://www.facebook.com/auroville.page/
Auroville photos and videos https://www.facebook.com/Aurovillephotovideos/
Auroville International
Sri Aurobindo's Savitri https://www.facebook.com/Sri-Aurobindos-Savitri-139338689474434/
As a video maker, he is the author of a series of 18 DVDs: "Meditations on Savitri", based on the animation of Huta's paintings on Savitri, with Mother's voice reading the selected passages, accompanied by her own music.
In the same style, he has created a DVD on Sri Aurobindo's "Love and Death" poem, with Prithi Gosh paintings and Sunil music,
He produces long-feature videos of most of the events whose short version appears on YouTube, and individual videos on Auroville artists.
Contact: manohar@auroville.org.in
Facebook page : https://www.facebook.com/manohar.luigi
https:www.youtube.com/embed/-Z5sGNClyzM
Enter the video url
https:www.youtube.com/embed/s2C7JH8pgsE
Enter the video url
https:www.youtube.com/embed/1FHfMcKVrMo
Enter the video url
https:www.youtube.com/embed/9SucvI6hftA
Enter the video url
https:www.youtube.com/embed/Ezya0_C6h4A?controls=0
Enter the video url
https:www.youtube.com/embed/f0BjqKpr2VQ
Enter the video url
https:www.youtube.com/embed/mOXre8teX7I
Enter the video url
https:www.youtube.com/embed/H864MaTVdyk
Enter the video url
https:www.youtube.com/embed/YKjaHQphd_o?rel=0
Enter the video url
https:www.youtube.com/embed/ylz0YVubIXw
Enter the video url