Last updated: 25 Jun, 2020
Mani of FoodLink (G Gnanamani)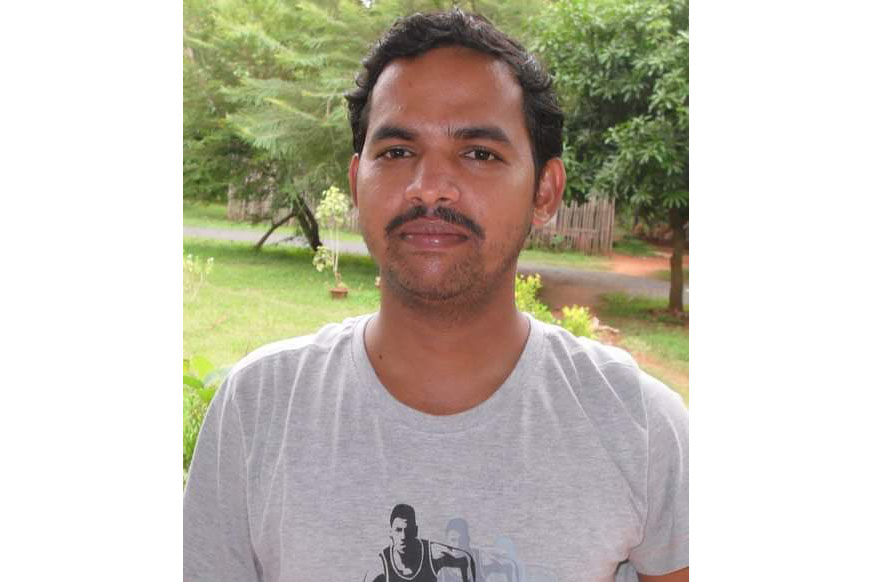 This is to inform the community that our good friend Mani (G Gnanamani) of Foodlink passed away in the morning of 20 February succumbing to injuries suffered by a car accident on ECR road the day before. His remains were cremated on 21st in Chinnamudaliyarchavadi. He was 38 years old.
Although he never officially joined Auroville, Mani was known to many who frequented FoodLink, where he was a steady and responsible presence since February 2012. Most of the FoodLink clients may know him from the FoodLink desk, registering their selected items in a friendly and totally concentrated way; his colleagues describe him as a very honest and straightforward person, always serious but also great fun to be with, and who will be sorely missed.
Mani leaves behind his wife and two young children in Bharatipuram. Our heartfelt condolences with this terrible loss go out to them as well as to the FoodLink team.
Add your recollections
If you would feel like, you can send us your recollections or photographs, so they can be added to the page in order to commemorate years of dedication to Auroville and its ideals.
This page has been published in order to create a space of remembrance for all of those who lived, struggled and enjoyed in Auroville, making a conscious effort to manifest the Dream of Human Unity that is in the process of emerging.