La Terrace Cafe
Beautiful Open Terrace Seating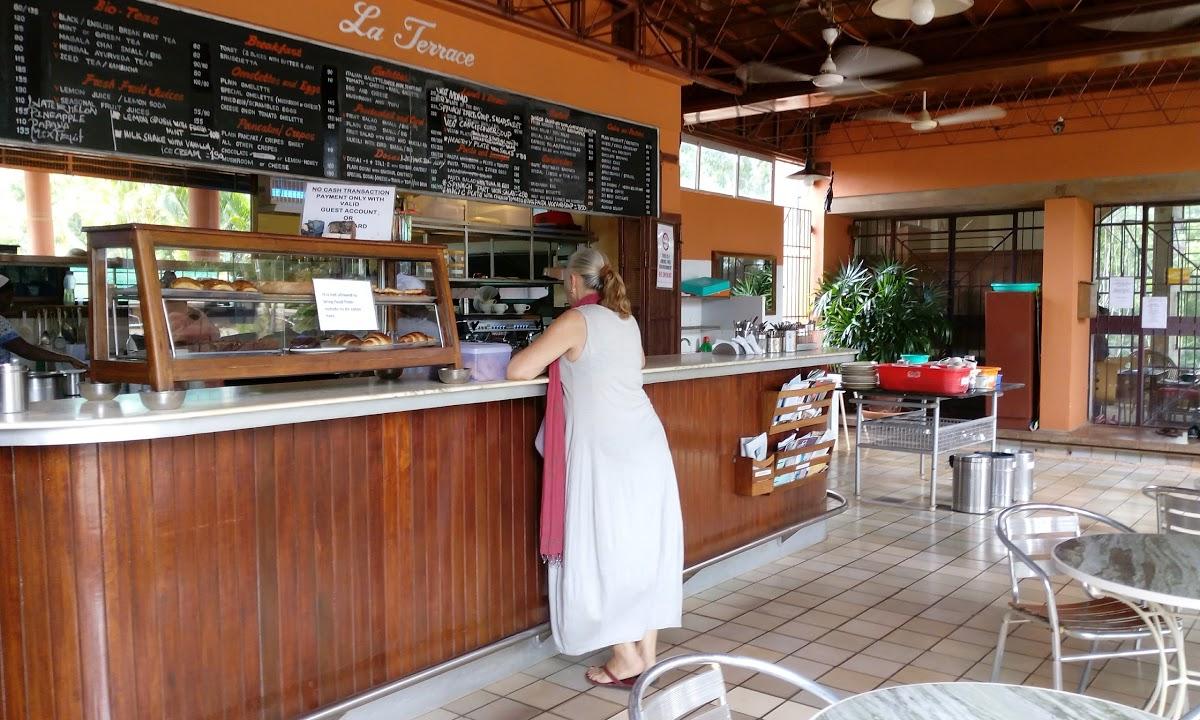 A large selection of tea and coffee drinks are offered, as well as juice, soda, snacks, ice cream, dosa, salad, pasta and pizza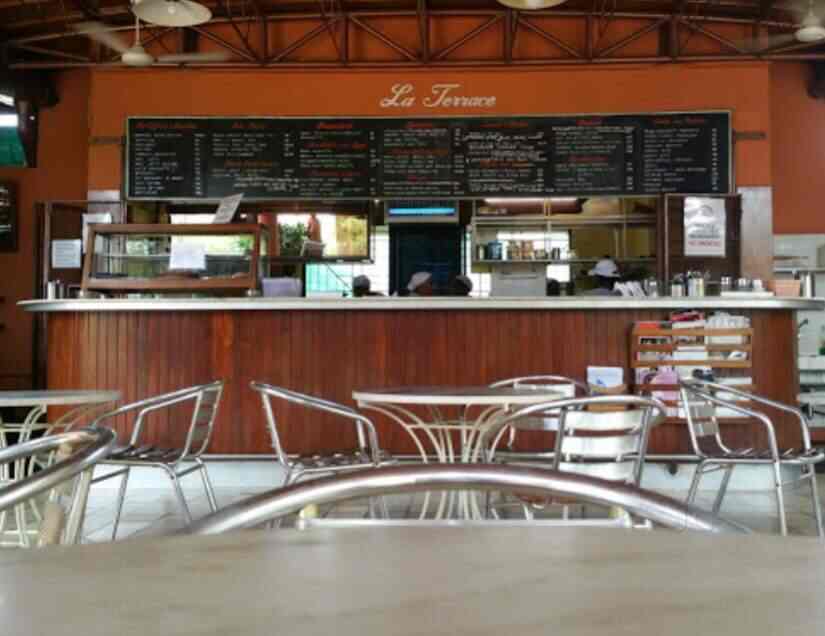 La Terrace Cafe
Located on the first floor, above the Solar Kitchen.
Open daily except Thursdays for breakfast, lunch, and dinner.
Opening time is from 8 am to 8 pm
La Terrace sits directly above the Solar Kitchen and under the generous branches of a huge Caja tree. Famous for it's Red Rice idlis and dosais for breakfast or fresh croissants. Mainly serves western dishes. A large selection of tea and coffee drinks are offered, as well as juice, soda, snacks, ice cream, dosa, salad, pasta and pizza (Sundays only). Beautiful open terrace seating.
Payment by Aurocard, or Auroville account only
Ph: 0413-2622665