Last updated: 25 Jun, 2020
Jayram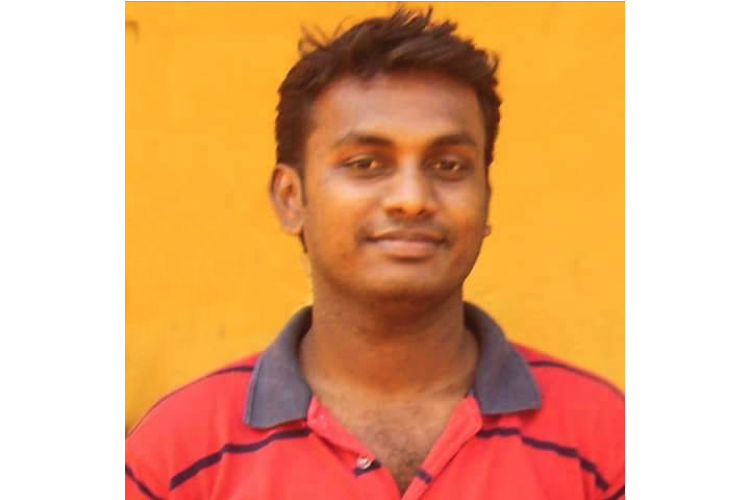 It is with shock that we inform the community of the sudden passing of Jayram (Jayaraman Ramalingam) of Arka who, complaining of chest pains, was taken in the evening of 17 March by his family to Nallam Clinic and from there to General Hospital where he left his body around 9pm due to heart attack. On investigation it was discovered that he must have suffered various silent attacks before. He was 38 years old.
Hailing from Kuilyapalayam, Jayram attended New Creation School where he got to know Maria Grazia, who was teacher there at the time. Subsequently he followed an electronics course, worked at New Creation's swimming pool and always remained in touch with Auroville. At the age of 25 he officially joined and started working at Arka, eventually becoming its manager and executive. Many of our guests will remember him for his ultra-patient, friendly and gentle way of managing things, in a seemingly roundabout way but always having things in strict order.
These last years, Jayram and his wife Ramana lived in Realization with their little son Sanjit going to Nandanam school. His passing is a terrible loss for them, as well as for Arka's Krishnan and Maria Grazia, who have taken them up as family. Our heartfelt condolences go out to them and other family members in Auroville.
Jayram's body remained at his brother's house in Kuilyapalayam near Auroville Bakery during Wednesday 18th, and was cremated at 5pm at Kuilyapalayam's mandappam.
Farewell Jayram, Auroville and many of its guests will remember you and salute you.
OM~
Add your recollections
If you would feel like, you can send us your recollections or photographs, so they can be added to the page in order to commemorate years of dedication to Auroville and its ideals.
This page has been published in order to create a space of remembrance for all of those who lived, struggled and enjoyed in Auroville, making a conscious effort to manifest the Dream of Human Unity that is in the process of emerging.