Last updated: 8 Jun, 2020
Jan Pieter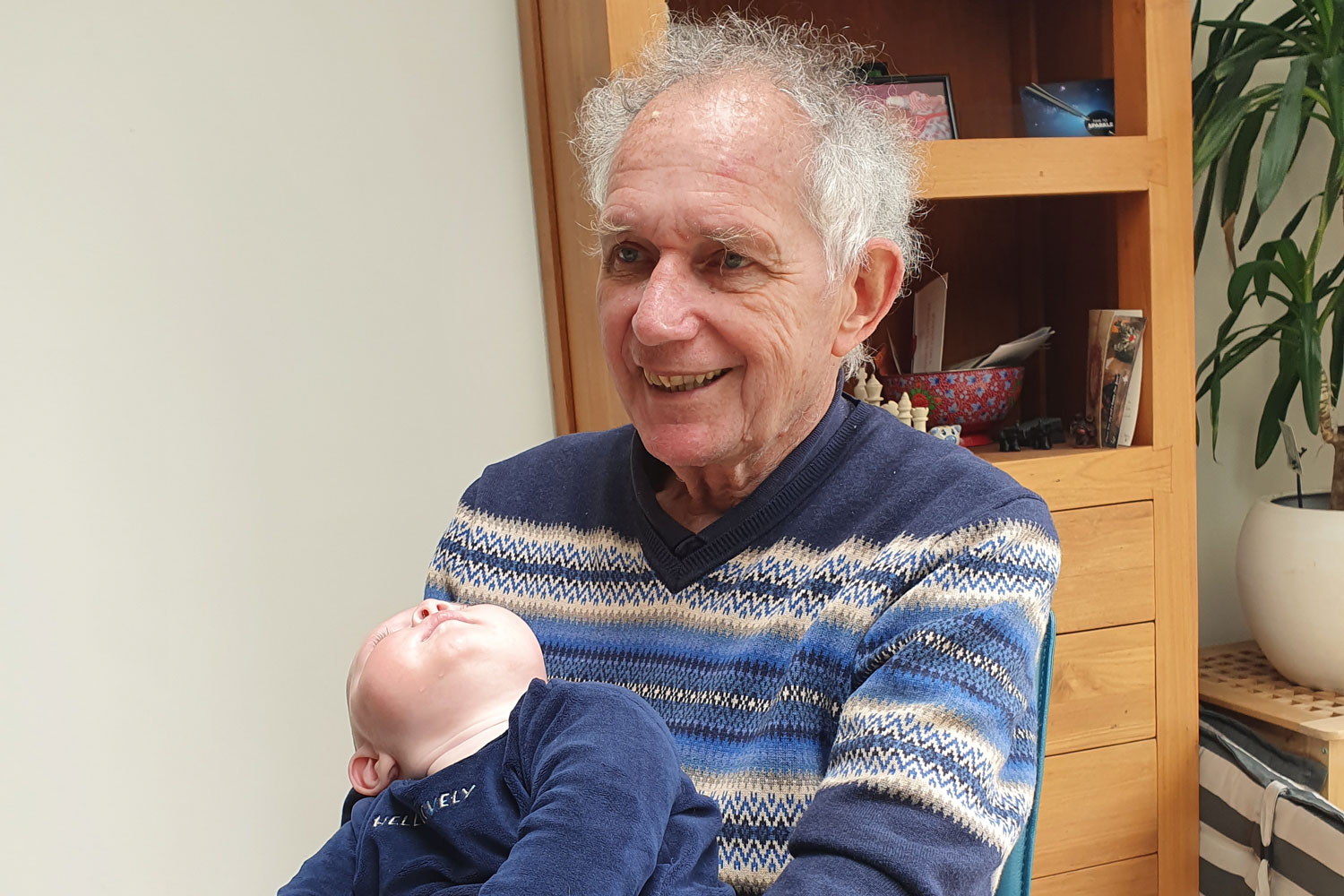 Our dear Jan Pieter Derksen passed away peacefully on 02-06-2020 in the Netherlands after a period of illness.
Jan Pieter's connection with Sri Aurobindo, the Mother and Auroville goes back to the mid-seventies. In those days Jan Pieter stayed in one of the houses of the Sri Aurobindo Ashram and visited Auroville almost every day, as a guide. He informed visitors about the Dream that is being realized in Auroville. He was very good at his work. In addition to his native language (Dutch), he spoke English, French and German fluently. Jan Pieter was a soft spoken and patient guide who answered the numerous questions about Auroville, sincerely and tirelessly.
After his work in Pondicherry, Jan Pieter lived at the Sri Aurobindo Ashram, Delhi Branch, before joining Findhorn, in Scotland. There he met Sonja. Together they have two daughters, Marjon and Samantha. The family visited Auroville several times.
Jan Pieter was a member of the board of Auroville International Netherlands in the eighties, again in the nineties and during a third period from 2009 till 2016 he was the treasurer. It was during this period that he translated Sri Aurobindo's 'The Synthesis of Yoga' into Dutch and wrote many articles on his frequent visits to Auroville, as a candidate newcomer.
Recently he had completed his newcomers' period, took up residence at Sunship in Auroville and was about to return to Auroville for good.
Meenakshi was one of his mentors during his newcomer's period in Auroville and wrote the following poem in his memory:
Jan Pieter and Vishnukranti*
the tiny plant holding tight Mother Earth with flowers bright.
Single little leaves travel long like small dots so many.
Once the monsoon sets in, this blossoming universal herb serves the needy silently.
Five petals with silky tender waves and a golden moon in the heart centre.
Vishnukranti,
the blue of Sri Aurobindo and Krishna's consciousness covers the red soil around Matrimandir.
Pure simple and total surrender to assignments given by the Divine
A feeling of belongingness to this City of the Future.
We remember our dear brother Jan Pieter in Vishnukranti – always near, holding us together to go beyond.

*) botanical name: Evolvulus alsinoides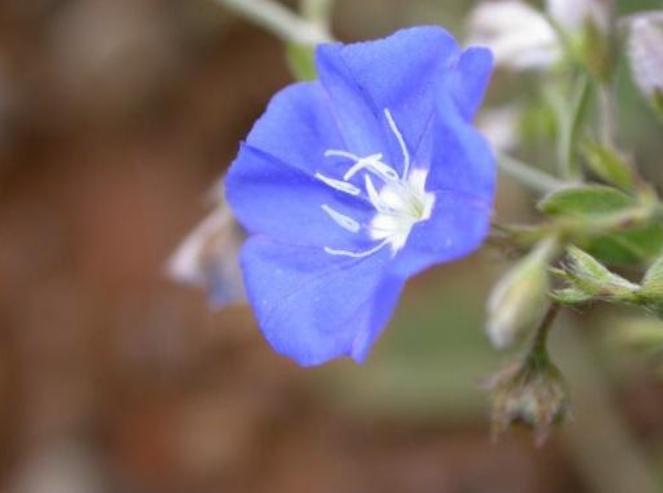 Add your recollections
If you would feel like, you can send us your recollections or photographs, so they can be added to the page in order to commemorate years of dedication to Auroville and its ideals.
This page has been published in order to create a space of remembrance for all of those who lived, struggled and enjoyed in Auroville, making a conscious effort to manifest the Dream of Human Unity that is in the process of emerging.
Honouring Participation: