Last updated: 14 Jul, 2020
Ingrid Tayde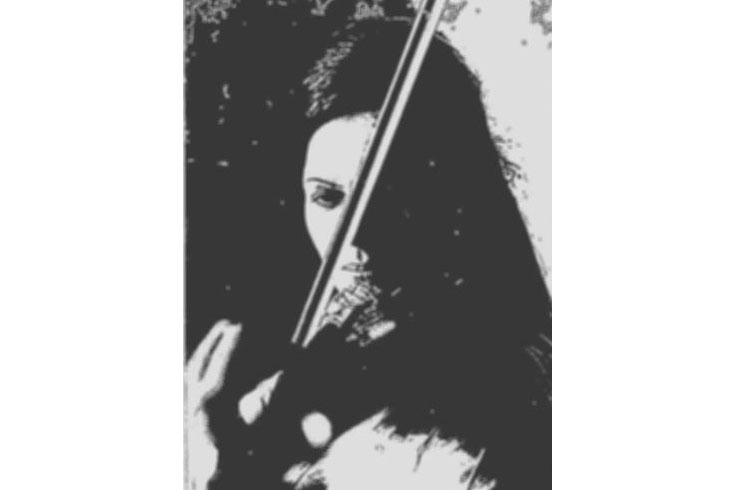 Born on 8.9.1943 in Hoehr-Grenzhausen, Germany, Ingrid studied music and became a violinist in the Frankfurt Opera Orchestra.
Ingrid visited the Sri Aurobindo Ashram for the first time in 1972. During one of her following visits, she met her future husband Prabhakar Tayde, architect in the then 'Aurofuture' architects office. Prabhakar introduced her to Aurovilian Dorothee Hach, as the latter played the flute and during the weeks Ingrid was here they played together. Ingrid also gave a violin performance at the Last School amphitheatre and in the Ashram Hall of Harmony.
She got married to Prabhakar in March 1975, with whom she had a daughter, Mandala.
During all the subsequent years, Ingrid remained in contact with Dorothee, and she and Mandala visited Auroville several times. For many years she was a member of AVI Germany.
At the beginning of the 1990s, Ingrid experienced the first symptoms of Multiple Sclerosis and about a year later she had to give up her career as a musician and her position as violinist in the Frankfurt Opera Orchestra.
She then wanted to come to Auroville permanently, but because of her deteriorating health she could never apply to become Newcomer. She built a house on the Utility Road, opp. Sangamam and named it 'Inner Peace'. Here she lived with some companions who faithfully looked after her wellbeing till she peacefully passed away on the 19th of this month after being admitted in PIMS for only one day.
From the early 1970s Ingrid was deeply influenced by Sri Aurobindo's and The Mother's Yoga and she tried to live the many years of her debilitating illness in Their light.
---
Add your recollections
If you would feel like, you can send us your recollections or photographs, so they can be added to the page in order to commemorate years of dedication to Auroville and its ideals.
This page has been published in order to create a space of remembrance for all of those who lived, struggled and enjoyed in Auroville, making a conscious effort to manifest the Dream of Human Unity that is in the process of emerging.

We have started posting obituaries here in May 2019 only and have now added names of our comrades who departed before that time this year. Hence the seeming disarray.