Last updated: 3 Apr, 2021
Dany Foureau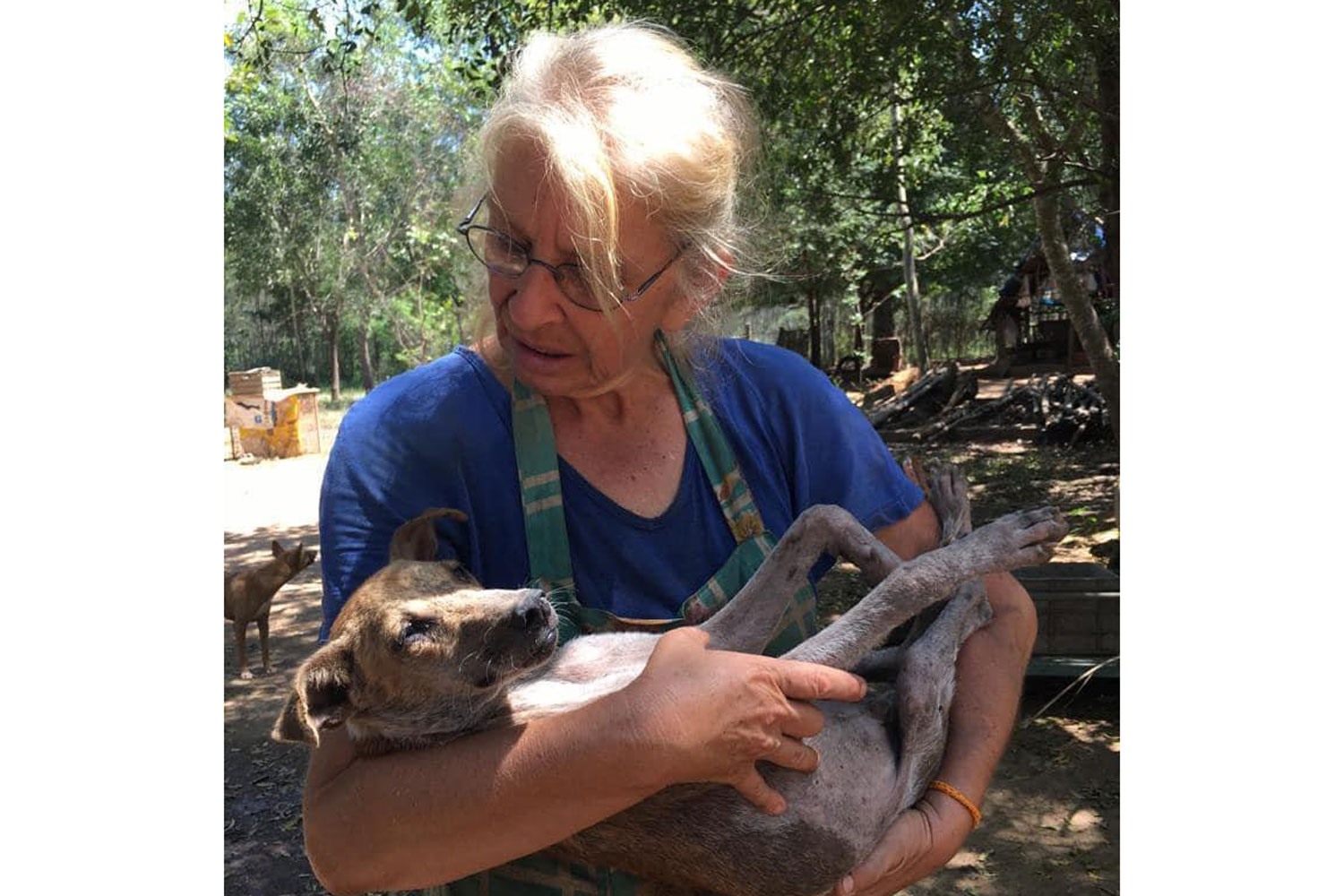 In the early morning of Thursday 4 February, our dear friend and sister Dany Foureau unexpectedly passed away due to sudden cardiac arrest in her room in the Mukti Complex near AV Health Centre. She had been complaining about back pain after lifting a possibly too heavy load a week ago. She was 60 years old.
Dany, who hails from France, had a long history with Auroville, which started out with the small community of friends in the Ardèche in the early seventies, where she stayed as a young girl rebelliously having left her parental home. Like several other members of that community, Dany came to Auroville in 1980, starting out in Forecomers. One of the things she did at the time was working with Otto in Kottakarai Bakery. She then moved to Revelation where she ran a small vegetable market. Dany did whatever was needed in front of her, without much ado and gave it her all. In due time she met an Indian man with whom she married and the couple left for France around 1984. Some 5 years later she returned, with toddler son Salia, and worked for New Creation's Kindergarten while staying in NC Field.
Several years later she left again, to return for good in 2014, on her own, her son being well established with family and two children. By now being well versed in geriatric care, she joined the Auroville Health Service team, training new worker therapists and shortly taking over the AVHS coordination. There then followed a good year of maintaining the Auromode Apartments guest service's night shift during which time she already frequented the AV Integrated Animal Care Centre (IACC) in daytime. In 2017 she left Auromode and took up full time work at IACC while living in Prayatna (as caretaker of the newcomer accommodation there) and later on moved to Mukti. It was at IACC that Dany came into her full element, joining the then team consisting of Kannan, Rita and Lorraine, and giving all her energy and passion to the hundreds of dogs in the centre's care. The IACC, situated behind Buddha Garden, takes care of vaccinations (anti rabies and distemper/parvo) & treatments & sterilisations.
Dany's love and care for the hundreds of dogs, her persistent overseeing and hands-on participation in all aspects of the work, day-in day-out and at times almost single-handedly, aggravated by the unfortunate habit of heavy smoking, may eventually have been too much for her.
Our love and condolences go out to her son Salia and her two grandchildren, as well as to her IACC colleagues, and Vijaya, Kathrin and other good friends.
https:www.youtube.com/embed/zGp6uCZ9DyA
Enter the video url
Add your recollections
If you would feel like, you can send us your recollections or photographs, so they can be added to the page in order to commemorate years of dedication to Auroville and its ideals.
This page has been published in order to create a space of remembrance for all of those who lived, struggled and enjoyed in Auroville, making a conscious effort to manifest the Dream of Human Unity that is in the process of emerging.
Honouring Participation: