Last updated: 6 Dec, 2021
Chellathai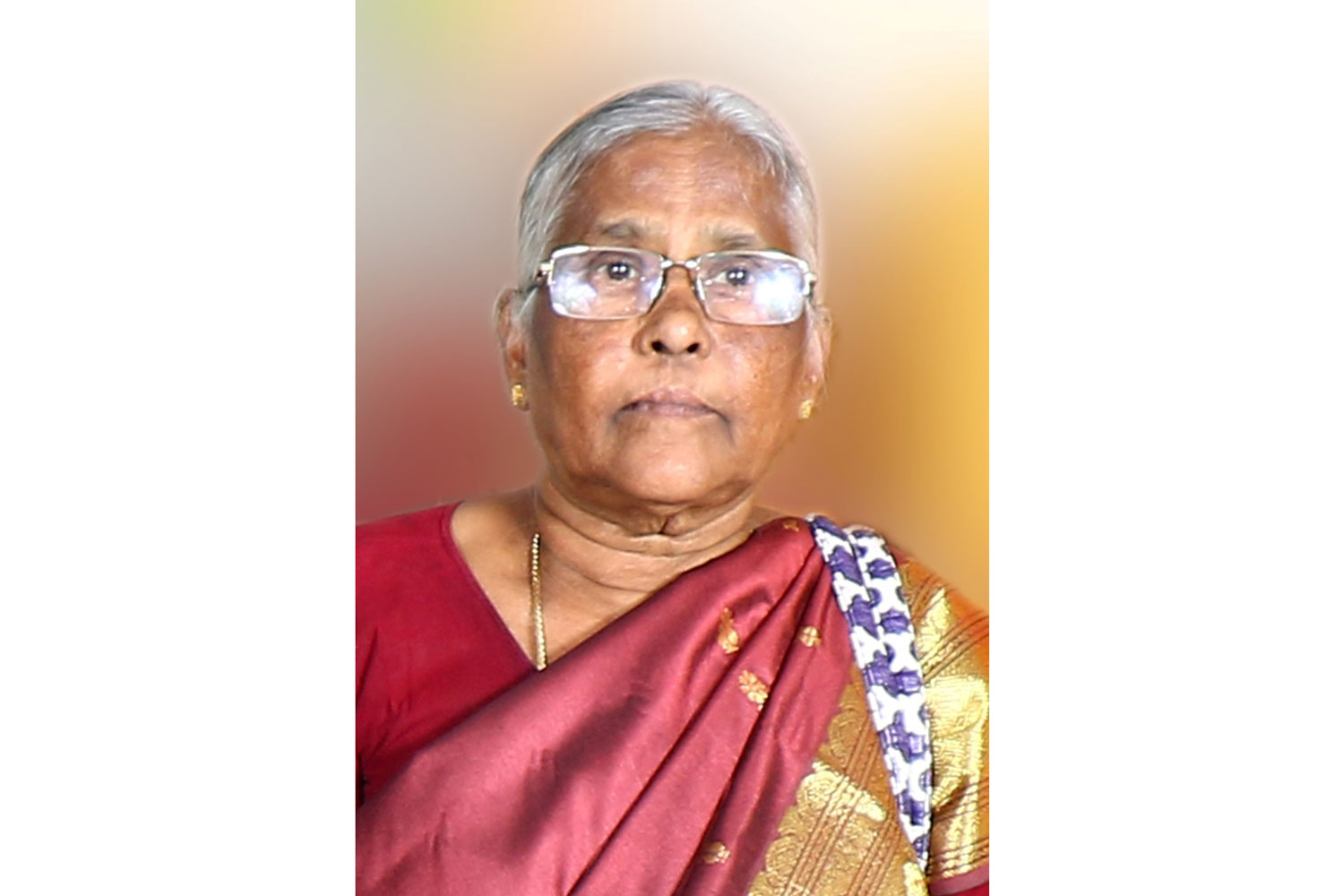 This is to inform the community that our long-term friend and sister J. Chellathai from Dharapuram left her body in the late afternoon of 3 November in Pondicherry's General Hospital at the age of 73. Having suffered a stroke last year and being diabetic, she died from a gangrene infection.

Recruited from the Cuddalore Handicraft department by then Aurovilian Bryan Walton, Chellathai arrived with her mother Mary Ponammal in Fraternity in 1973. Being highly skilled in korai pai grass mat making, they were very welcome in Fraternity's handicrafts world and became integrated part of the community. Eventually Chellathai became head of Fraternity's new Korai Pai Department and trainer of some of Kuilyapalayam's youth. The mats became an important product for many Aurovilians, and even from the Ashram orders came in. In due time she married Mohan, a fine carpenter in Fraternity, and the father of Tixon. The whole family became part of Fraternity's handicraft set-up and went through the community's ups and downs of that time. Chellathai was the elder sister of the late Stephenraj, and lived her later years with her son Tixon and his wife Vanitha in Malarchi, a small children's boarding in New Creation.
Our warmest condolences go out to her sons Lalit (expired, ex-employee of AVES for 30 years), Sebastian, Johnson, Tixon and Philip, and their families.
OM~
Add your recollections
If you would feel like, you can send us your recollections or photographs, so they can be added to the page in order to commemorate years of dedication to Auroville and its ideals.
This page has been published in order to create a space of remembrance for all of those who lived, struggled and enjoyed in Auroville, making a conscious effort to manifest the Dream of Human Unity that is in the process of emerging.
Honouring Participation: