Last updated: 31 Mar, 2023
Budget Coordination Committee (BCC)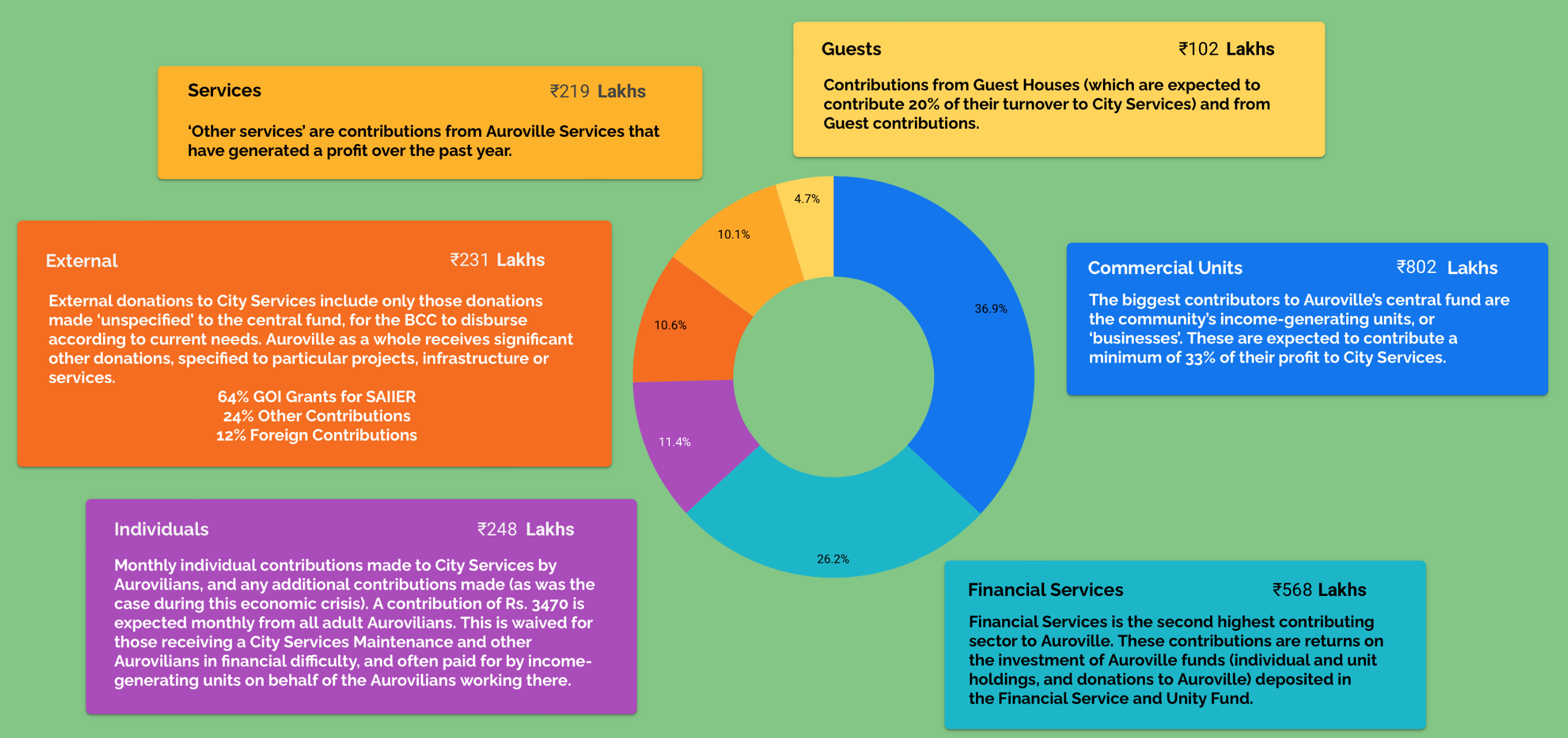 The BCC has the task of managing an all-Auroville budget, coordinating the allocation of Auroville's income towards the development and maintenance budgets of Auroville, keeping in mind the direction and aims given by the Mother.
The Budget Coordination Committee was formed by the FAMC, Council and WC on 28 August 2008.
The BCC started its work in September 2008. The group regularly publishes the budgets and approved disbursements on the Auronet and in the News & Notes.
For updates, please go to:
https://budget.auroville.org.in/

BCC Narrative report March 2023
Download
BCC Narrative Report - Feb 2023 - News and Notes.pdf