Last updated: 10 Apr, 2022
Bryan Walton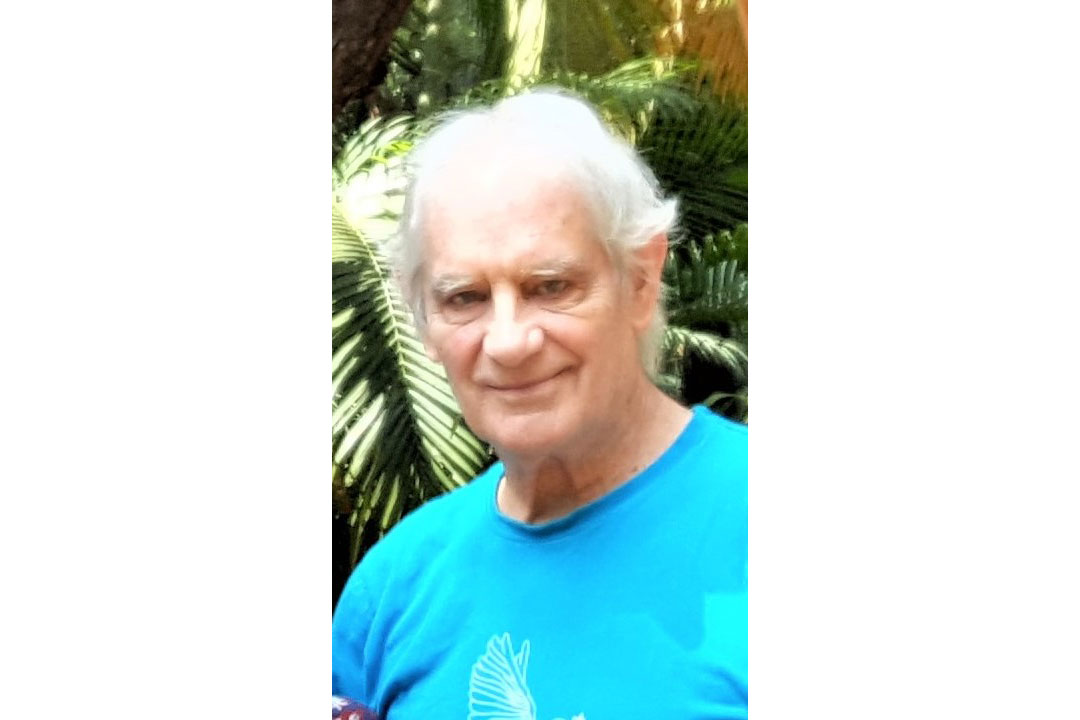 This is to inform the community of the passing of Aurovilian Bryan Walton who was among the early pioneers and has always kept strong and live connections with Auroville and many of its old-time pioneer residents. Bryan had been coping with recurring cancer and made the transition on 8 March surrounded by his family in Wisconsin, USA. He was 80 years old.
Having worked in educational audio-visuals, Bryan left the USA in the mid-sixties for India in search for a better life and eventually came to the Sri Aurobindo Ashram in June 1971. Along with his then partner Sally, he had several meetings with the Mother who approved of their idea to start a handicraft community as village development work near Kuilapalayam, which she would name 'Fraternity' (https://vimeo.com/517078368/e9ada0315b?utm_source=email&utm_medium=vimeo-cliptranscode-201504&utm_campaign=28749). Although he had no experience in either crafts or business, Bryan felt a deep 'yes', and bravely started the Fraternity project in February 1972, now fifty years ago, with many other Aurovilians and his wife-to-be Fanou joining him over the years in the work. The original 15 acres of sand with hard red clay below it and only two palmyra trees on it, flourished in the subsequent years with gradual cultivation of the land and, helped by Poppo, the original keet sheds morphed into permanent handicraft buildings, a kindergarten for workers' and village children, and an overhead tank for fresh water. The proceeds from the production of handloom and other craft products supported the training of local village women and youth, the running water system for Kuilapalayam, and the kindergarten with daily lunch, medical care and lessons in Tamil. Bryan's extensive photographic documentation of the progress and life in Auroville at the time form a precious addition to Auroville's archives.
Pressured by the challenging circumstances Auroville went through in those years, Bryan and Fanou left in 1980 with their two very young children, Auromarichi (Christian) and Aurelia, to USA where they lived in rural Spring Green, Wisconsin. With another couple, they imported art and craft products from Auroville and other parts of Asia, and found markets through their retail store from where they could always be of generous help to Auroville. Bryan also returned to his old skills and developed a virtual treasure of colourful and highly artistic audio-visual presentations, quietly narrated by himself, based on his wide range of interest, and pieced together from his research into Sri Aurobindo's and Mother's works, integral yoga, other inspiring world views, art works, books, articles, pictures and many many hours of work. During his last year he was able to upload most of them, as a fine gift to Auroville, - a complete list with links will be available on the Auroville website. (https://www.youtube.com/channel/UC85DC0zOXxbzDsyMw5vKdqA)
Bryan was also active member of the Board of AVI USA and served on the Board of the AVI Association since 2007, where his calm participation, dry humour and hands-on knowledge of life in Auroville was an esteemed commodity.
Since mid-2021 Bryan has been coping with a returned, aggressive cancer eventually resorting to two different sorts of chemotherapy. When these Plans A and B did not work for him, Bryan decided to switch to Plan M: "For me, no fear of the Great Adventure of the Spirit with Her, the Mother is with me, she's with us all. Since 22 or so coming first back from India, I was ok with the ultimate adventure."
He now has embarked on that new venture, and we salute and let go, with utmost love and gratitude for this soft-spoken, always friendly co-traveler on the path, who endeared himself in fraternity with so many of his colleagues, workers and co-Aurovilians throughout his life.
Go and Come, dear Bryan!
Our warmest condolences and strength go out to his wife Fanou, and their three children Christian, Aurelia and Leo, their families, and to all his friends both here and abroad.
OM~
Francis in conversation with Bryan & Fanou, 2009 https://vimeo.com/529655760
Add your recollections
If you would feel like, you can send us your recollections or photographs, so they can be added to the page in order to commemorate years of dedication to Auroville and its ideals.
This page has been published in order to create a space of remembrance for all of those who lived, struggled and enjoyed in Auroville, making a conscious effort to manifest the Dream of Human Unity that is in the process of emerging.
Honouring Participation: