Last updated: 13 May, 2016
Basile Vignes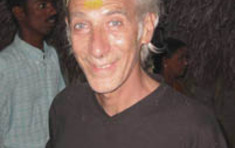 French painter and director of TV movies and experimental cinema, Basil has lived and worked in Auroville for the past thirteen years, traveling and filming.
He has produced documentaries such as:
– Auroville Towards a Sustainable Future
– Sur les Traces d'Hanuman
– Retour à Pondy
– Made in India
– Bénares Saree Factory
– Tributs du Kutch
… and many other communication movies with CSR or Intach.
At this moment he is experimenting with 3D "real time" in immersive world on Internet.
e-mail: basile@auroville.org.in
https:player.vimeo.com/video/92580283
Enter the video url
https:www.youtube.com/embed/mCCFPooVfV0
Enter the video url