Last updated: 31 Jan, 2023
Purnam Centre for Integrality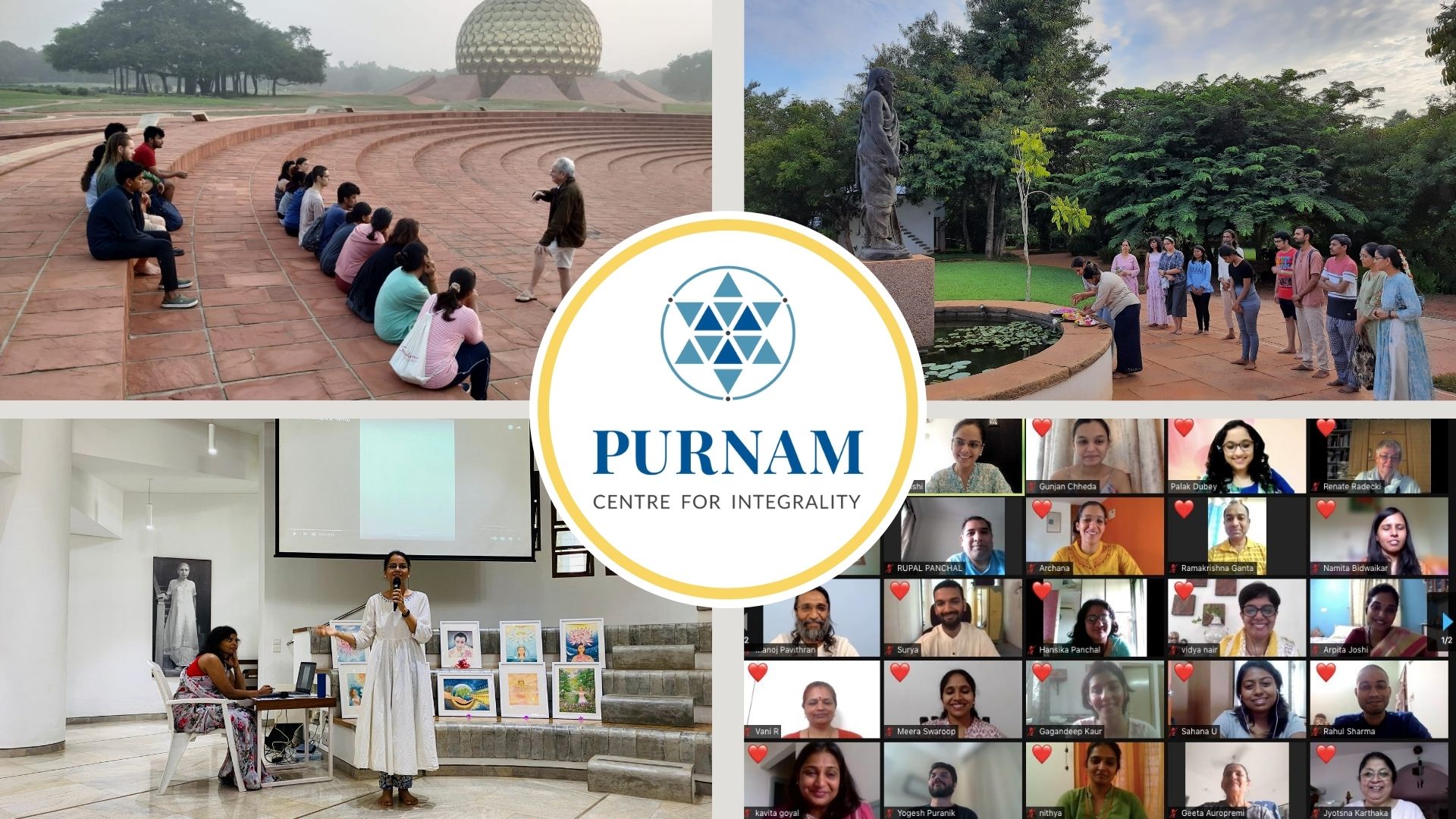 Transformative Education of the Soul: Integral, Practical and Dynamic Education for Adults
Purnam Centre for Integrality offers high-quality transformative educational courses in light of the vision of Integral Education as laid out by the Mother and Sri Aurobindo. Inspired by the Auroville Dream, at Purnam, we create transformational learning communities where learners are able to grow and develop integrally while being in contact with their souls. Our students learn through action. Our courses harness the power of community.
Our Website: https://www.purnam.auroville.org/
https://youtu.be/3XTwKGLMGw4
Enter the video url
Join Our Flagship Courses


Swadharma - Find Your True Calling
Whether you are thinking of a gap year, are currently in college, or find yourself at a crossroads, we invite you to follow the call. You will be immersed in a transformative learning journey. Together, we will explore how to align your personal quest with working for a more awakened world.
A 5-Week Journey | Learn More & Apply
Savitri Painting - Paint Your Soul
A quiet method to move inward into greater depths of your being through art, music and poetry. It is a means of sensing your soul movements and expressing them through painting.
A 5-Week Journey | Learn More & Apply
Svadhyaya - The Study of Self
Whether you are interested in working on yourself, intrigued by the works of Sri Aurobindo & The Mother or willing to explore the foundations of integral yoga psychology, we invite you to follow the call.
A 6-Week Journey | Learn More & Apply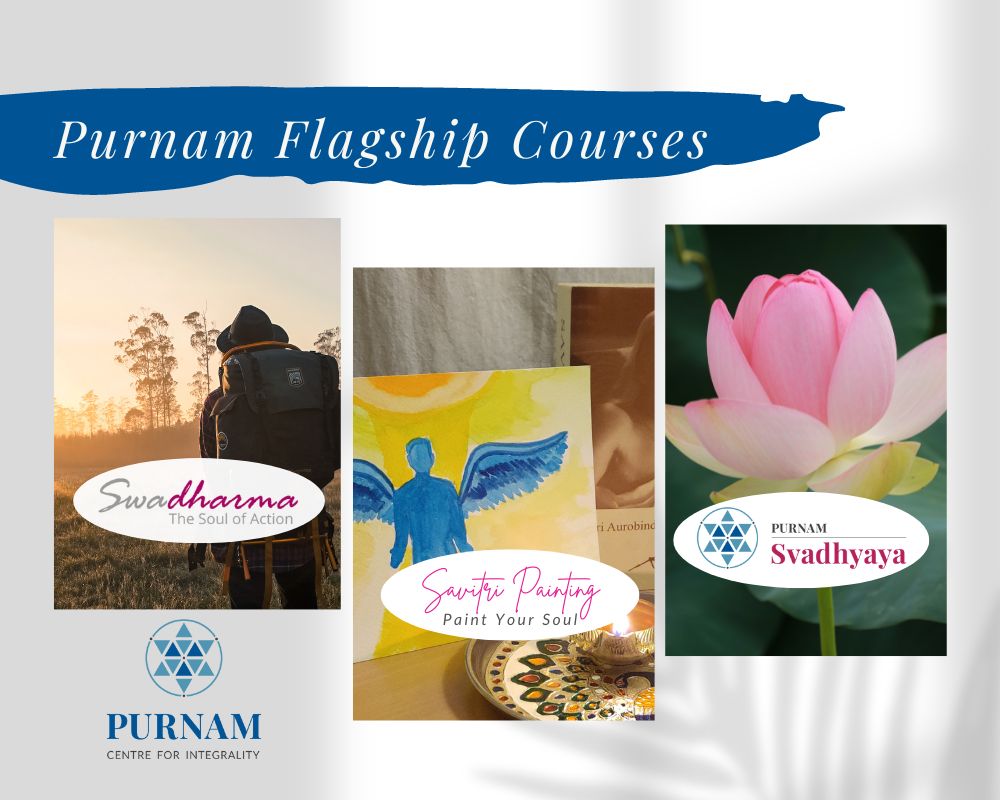 Join Our Practice Labs
Our practitioners are creating Practice Labs to Transform Themselves with the Power of Sangha. A drop of practice is better than an ocean of theories, advice and good resolutions.
However, making a transformational practice into a habit is tough. Despite habit trackers and motivational content, we fail. Our Practice Labs are designed to change this by leveraging the power of sangha for self-transformation: Join a Lab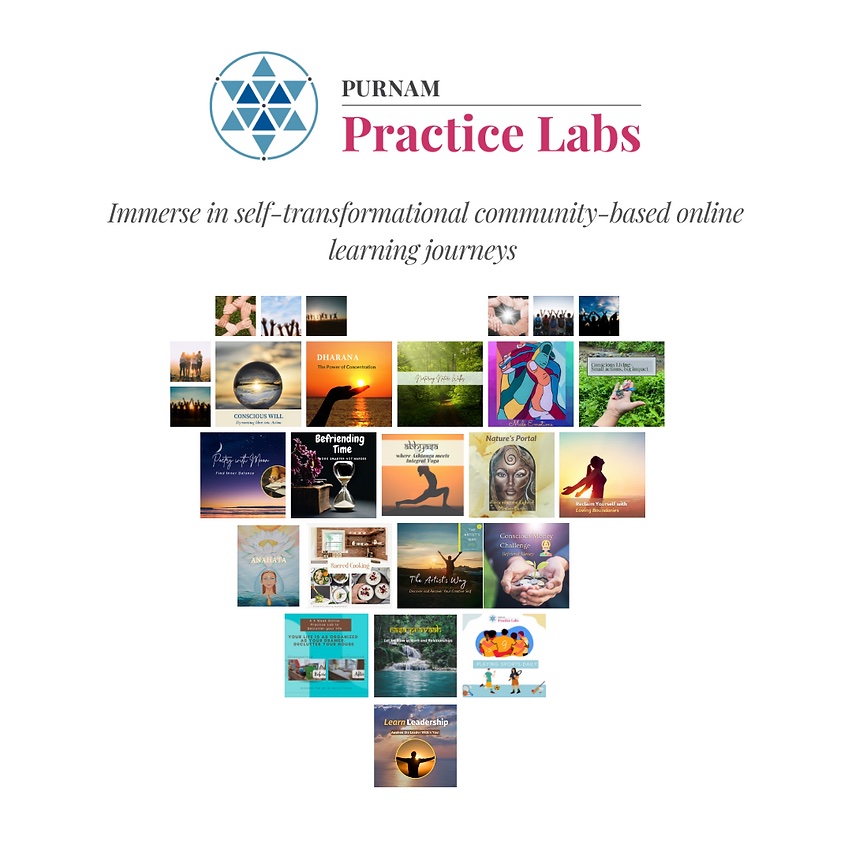 Stay in Touch - Our Mailing List and Newsletter
Purnam Mailing List
Signup to be updated on all our opportunities, courses and events. Participate in the vibrant community. Visit this page to subscribe - https://www.purnam.auroville.org/subscribe
Purnam Newsletter - Our Quarterly Newsletter
Each quarter, a dedicated group of volunteers puts together a newsletter covering the diverse and rich happenings in the community - be it new course offerings, reflections by mentors & alumni or inspiring stories celebrating the community's growth and breakthroughs!
Make sure to subscribe to the mailing list to receive it in your inbox 🧡
You can view the past issues here - https://www.purnam.auroville.org/bulletin-archive
Social Media