Last updated: 18 Jun, 2020
News & Notes Archives 2014, 2015, 2016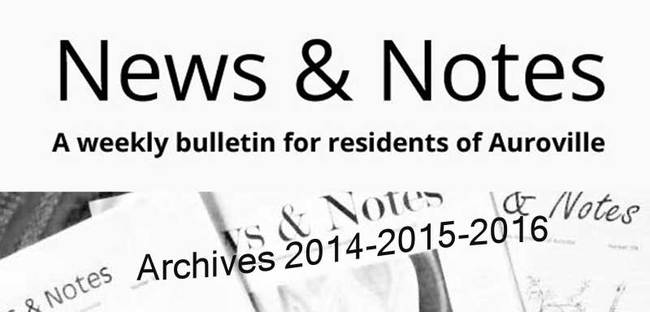 News & Notes, former Auroville News, is the community's internal weekly news-sheet. Its pages contain announcements, reports of meetings, home spun philosophies and sermons, poems, advertisements and quotes from The Mother and Sri Aurobindo. It is meant for community members and need not necessarily make much sense to those who are not familiar with Auroville's community life. For those who are aspiring to join the community News & Notes can give some sense of everyday life in the community.
Archives 2014 - 2015 - 2016
We are working on making the entire archive online...